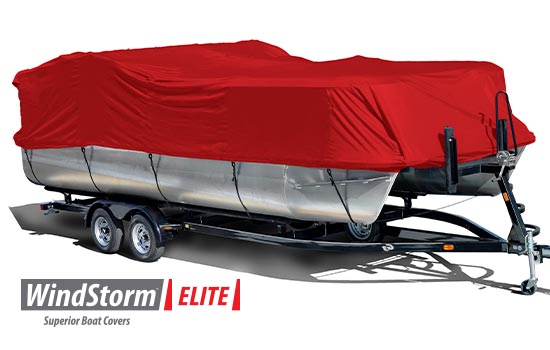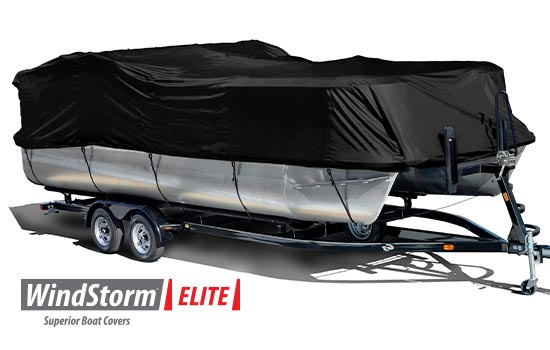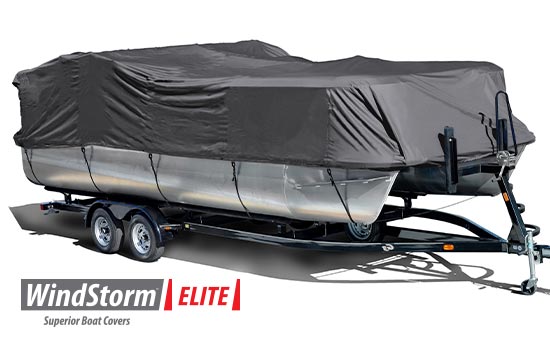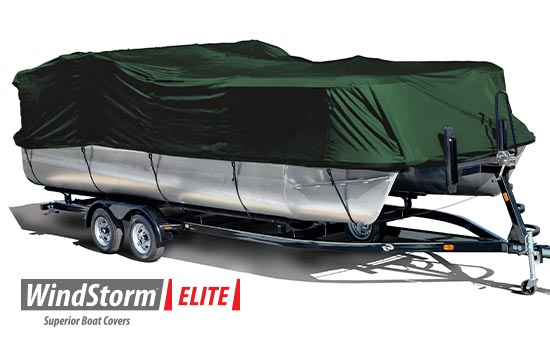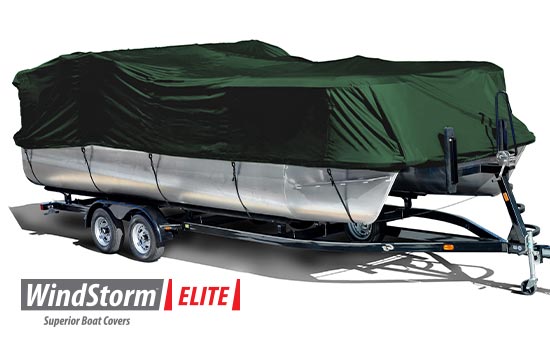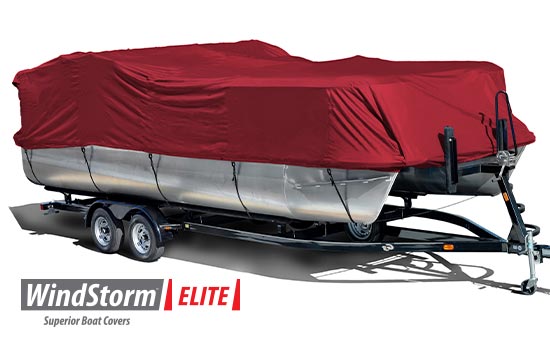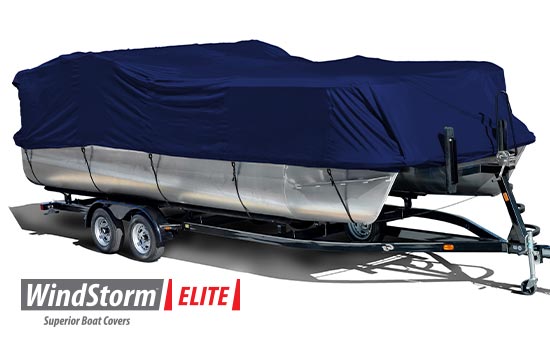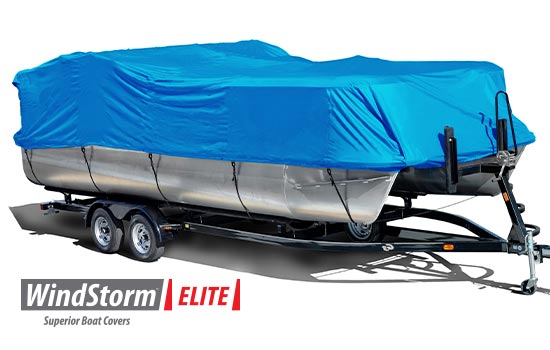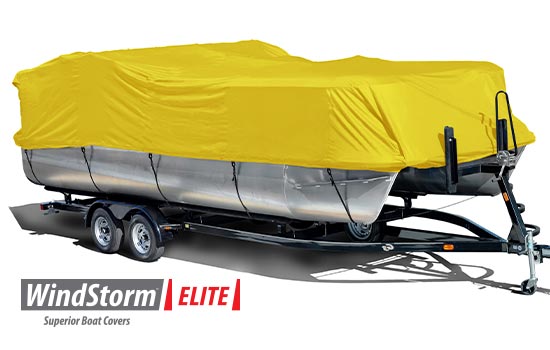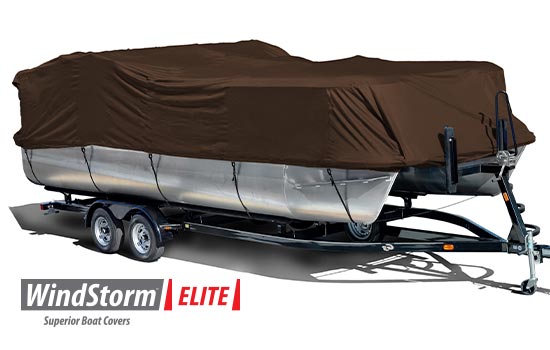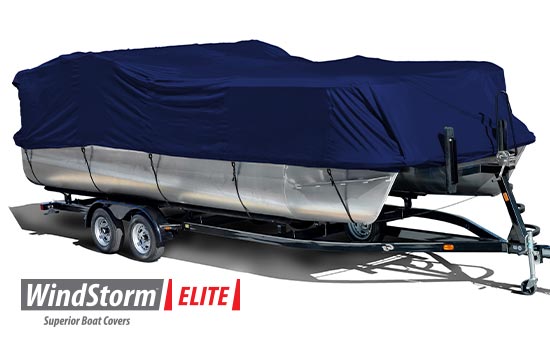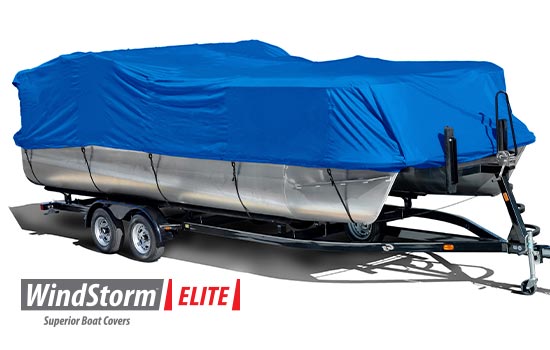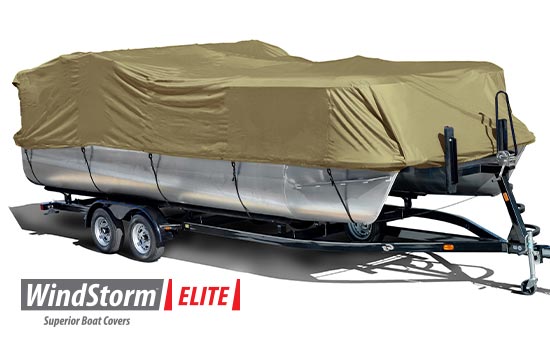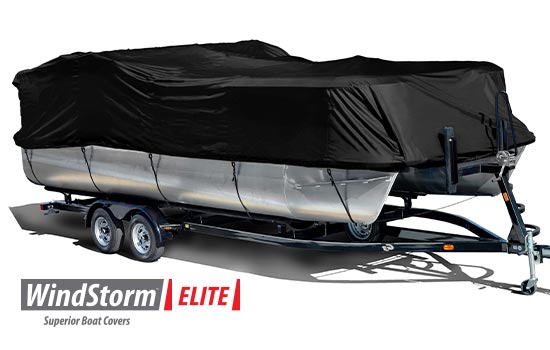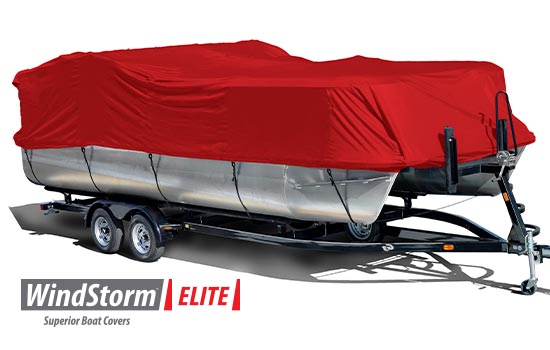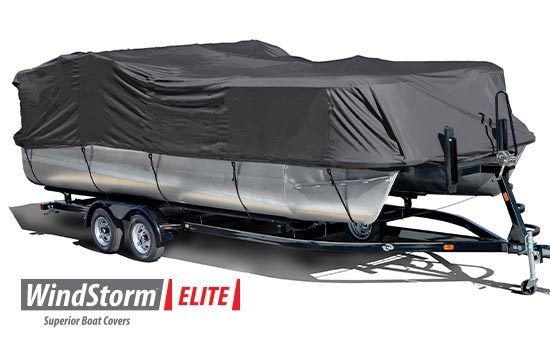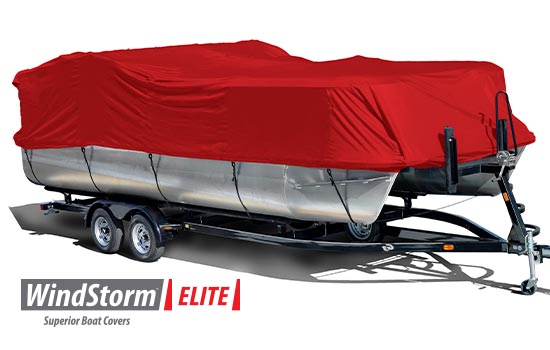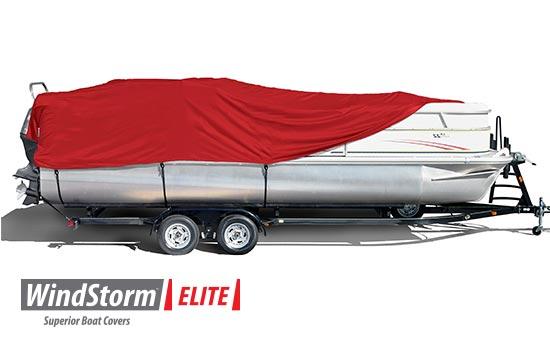 WindStorm™ boat covers are created from solution dyed fabric which results in a vastly superior product that will hold color longer and remain much stronger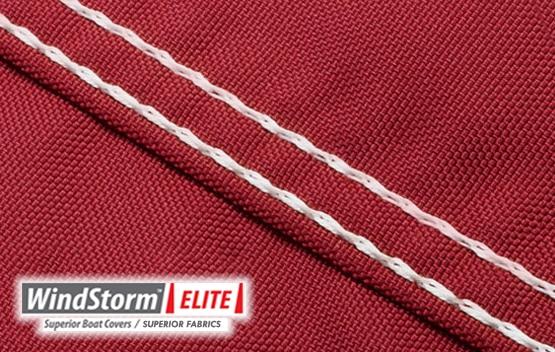 Double stitched with marine grade mildew resistant thread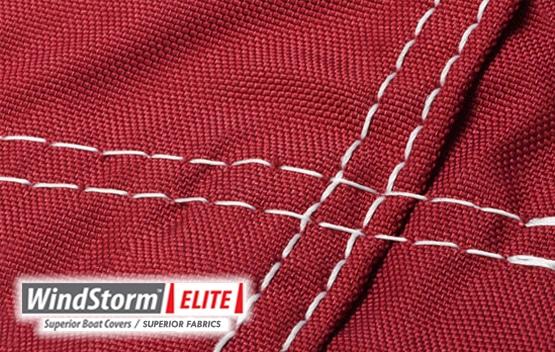 Superior designed stitching for long lasting strength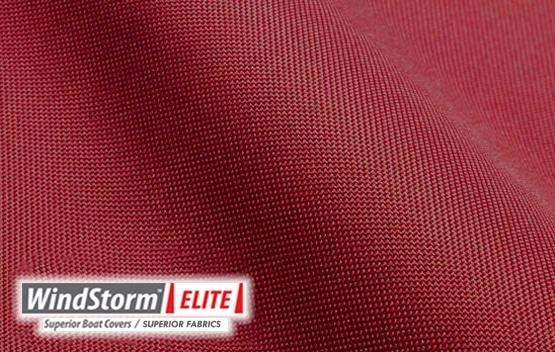 100% Solution dyed acrylic yarns for vibrant colors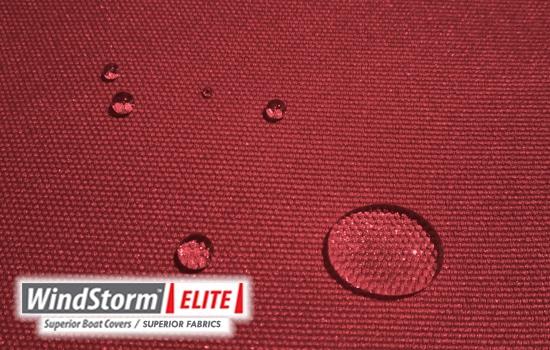 Windstorm Elite is built with waterproof and breathable material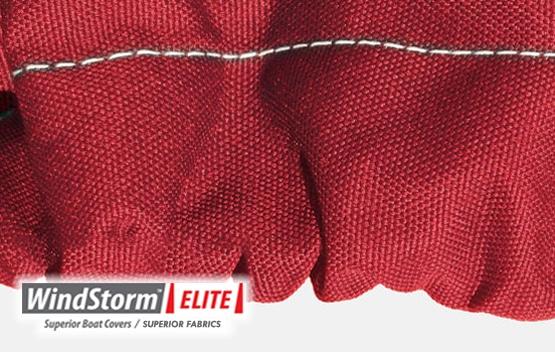 Heavy duty shock cord hem for snug custom-like fit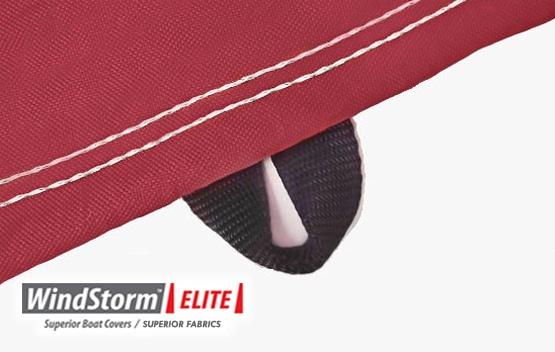 Sewn in marine grade straps for a secure tie down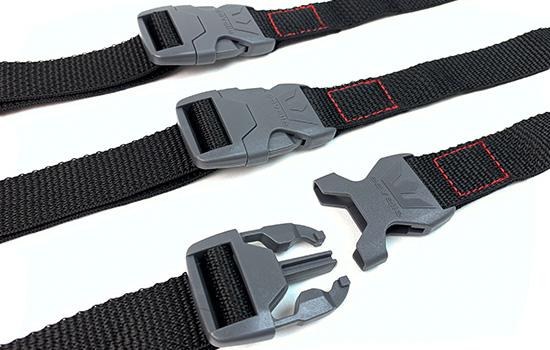 (12) XT Pro marine grade straps included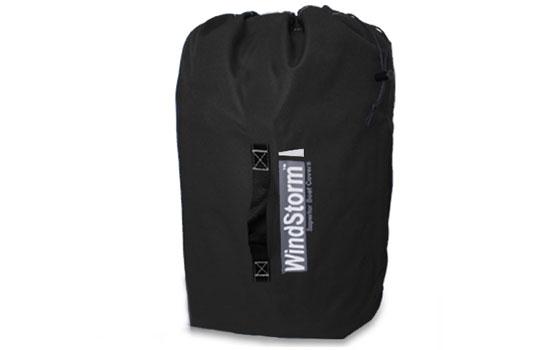 Included with your Windstorm Elite boat cover is a free storage bag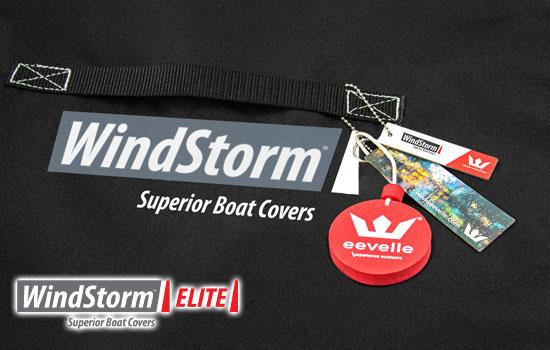 Comes with a signature Eevelle floating keychain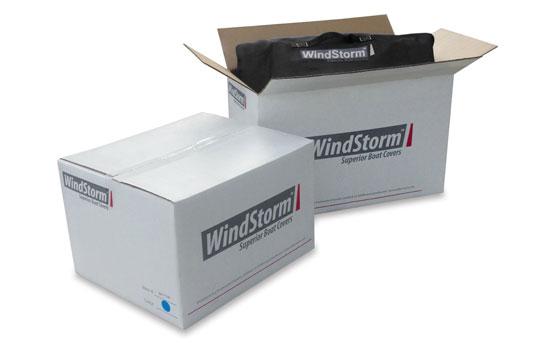 Our boat covers are made to order and ship free in the continental USA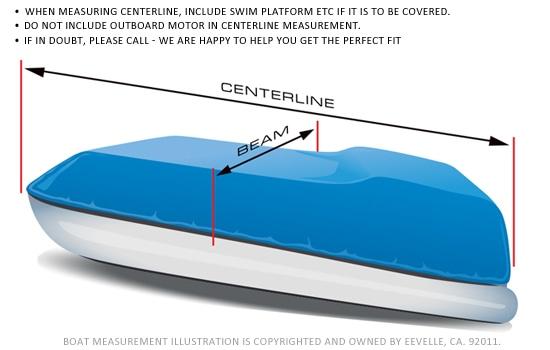 Pontoon Boat Cover Measurement Guide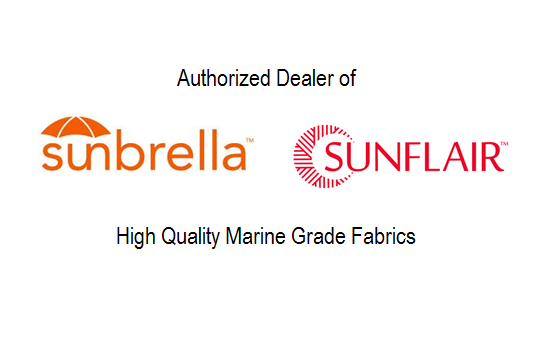 Authorized Sunbrella and Sunflair dealer
Product Videos



Product Photos

CUSTOMER PHOTOS

SHARE

CUSTOMER PHOTOS

SHARE
---

WINDSTORM™ ELITE SUNBRELLA® BOAT COVERS - LEGENDARY FABRIC WITH A SUPERB FIT
Sunbrella® boat covers represent the pinnacle of performance and taste. Outstanding WindStorm™ cut-and-sew designs combined with detailed craftsmanship and durable Sunbrella fabric deliver a boat cover that is second to none. The Sunbrella® boat cover is as beautiful as it is durable and it's available in a variety of vibrant colors to choose from.
ABOUT SUNBRELLA®
Sunbrella® is a premier name in durable long life outdoor fabrics. The name and product has an unsurpassed reputation worldwide. Sunbrella®products are sought after and popular because they look terrific and last outdoors for many years. Sunbrella® is solution dyed which means the color is placed into the fibers as it is extruded. Sun, wind and rain will never diminish the color intensity. Furthermore, Sunbrella® is made from acrylic, so unlike many other fibers it resists moisture/mildew and won't harden or crack over time. Sunbrella® is a soft protective cover that promotes breathability, which can be fabricated into a product that you can be proud to own for years to come. Sunbrella® is a registered trademark of Glen Raven Mills.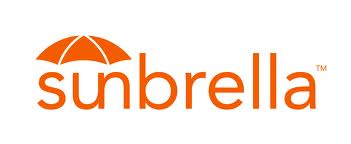 SUNBRELLA® COVERS DELIVER
The Sunbrella® series of WindStorm™ covers deliver unparalleled performance. Sunbrella® is a stylish and breathable, mold/mildew resistant fabric that provides years of protection. Sunbrella® acrylic fiber fabrics are also stain resistant, fade resistant and easy to clean. The fabric is marine grade 9 oz. material made of 100% Solution Dyed Acrylic. The solution dyed process provides excellent fade and weather resistance. Sunbrella® boat covers are sure to protect your investment for many years to come.

SUNBRELLA® BOAT COVER FEATURES
Industry's Best 10 Year Warranty
9.25  oz. Solution Dyed Acrylic Fabric
Fully trailerable semi-custom fit
Heavy duty trailering strap kit
Sunbrella® heavy duty breathable fabric for maximum repellency
UV and mildew resistant fabric
"Secure-fit" reinforced sewn-in shock cord
OUT OF STOCK
We're Sorry. The item you have selected is currently Out of Stock. Please make an alternate selection. If you need assistance please call 800-616-0599.
The item you have selected is currently Made To Order. Order will be changed into Made To Order.
CUSTOM PRODUCT
PLEASE NOTE: The item you selected is considered a custom product. As such, it is not eligible for a refund once the order has been placed.
If you understand and agree to this condition, and would like to continue with your purchase, click the "Agree" button below.
For assistance, please call 800.616.0599