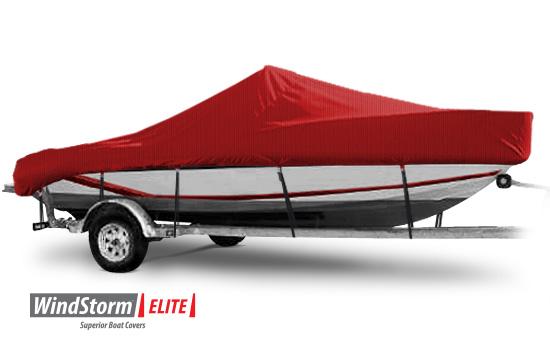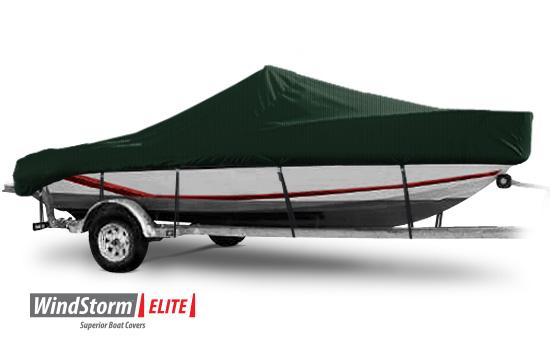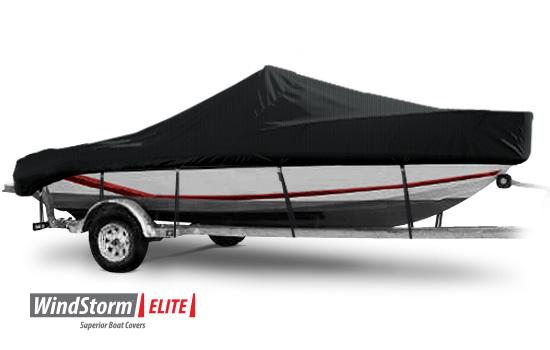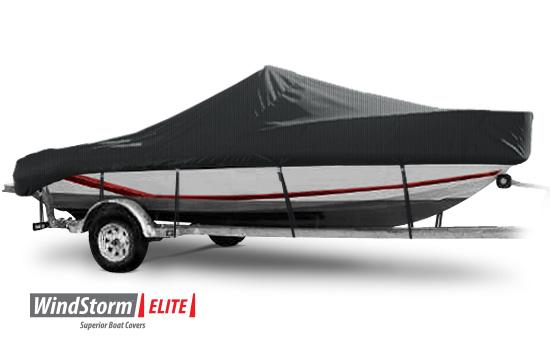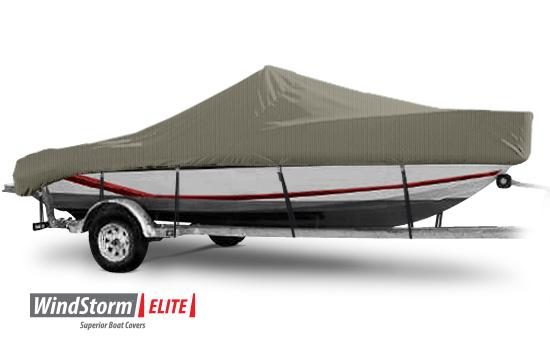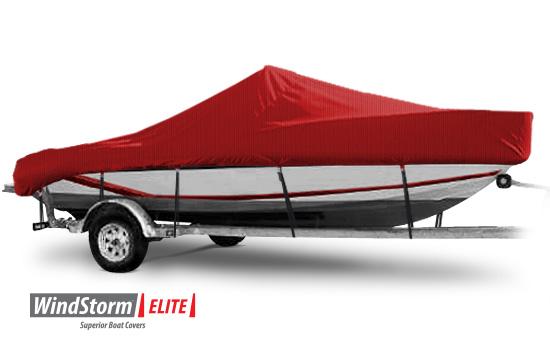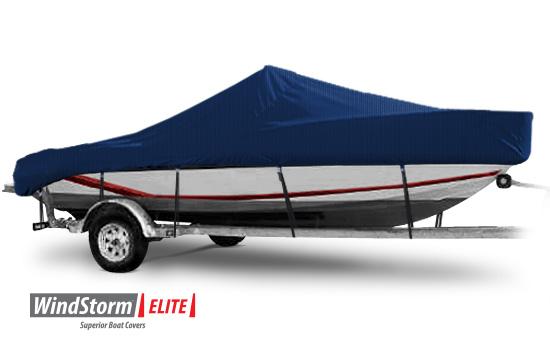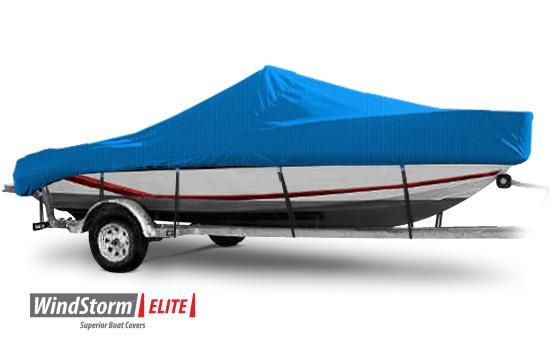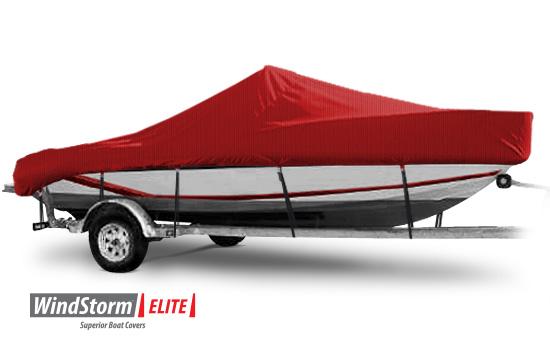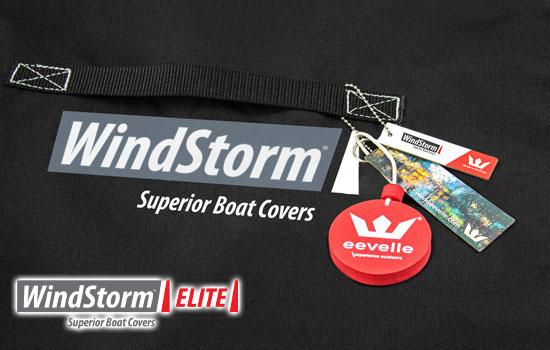 WindStorm is built with waterproof and breathable material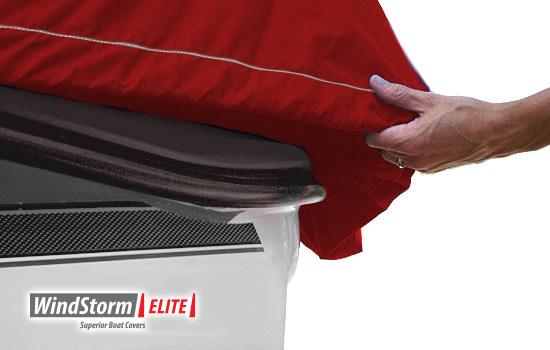 Reinforced sewn-in shock cord hem for guaranteed snug fit.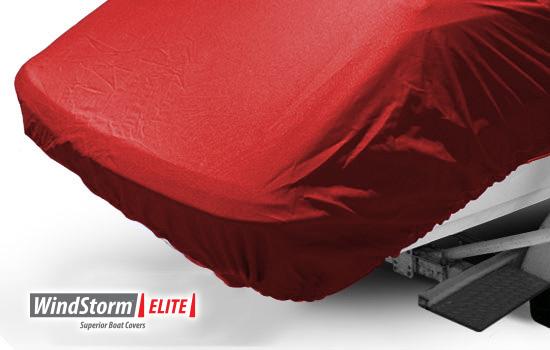 Precision tailored fit, be sure to include swim deck or ladder in the overall length measurement.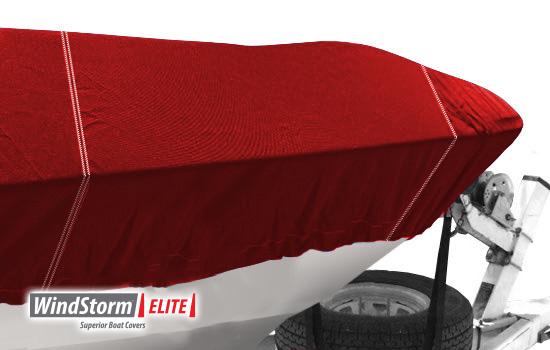 100% Genuine Sunflair solution dyed acrylic fabric.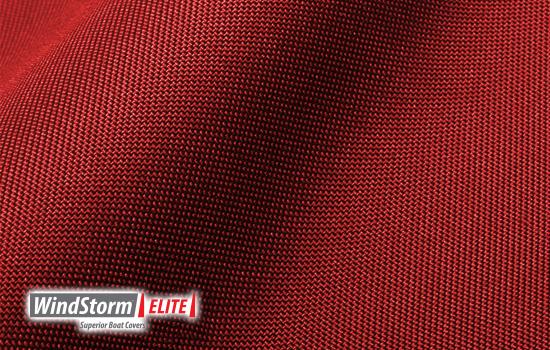 Heavy duty marine grade fabric will not stretch or bleed.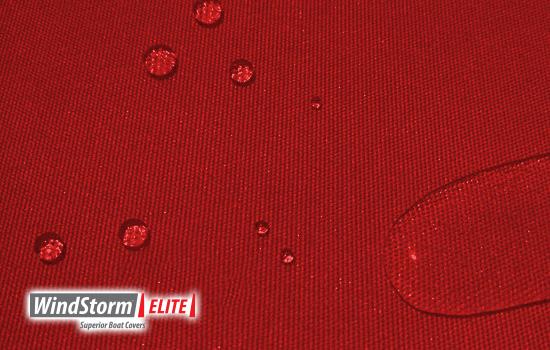 Waterproof material repels water while letting moisture escape from under the cover.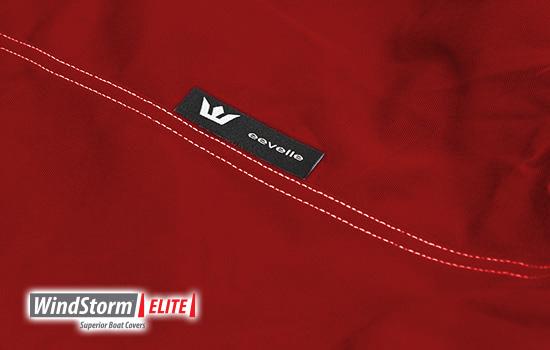 Windstorm Elite is an accredited brand of leading cover manufacturer Eevelle.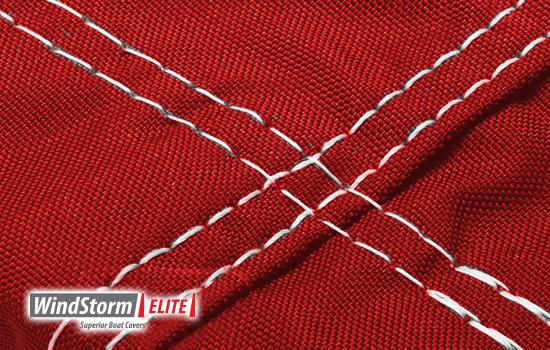 Double Cross stitching with precision tailoring and no raw edges.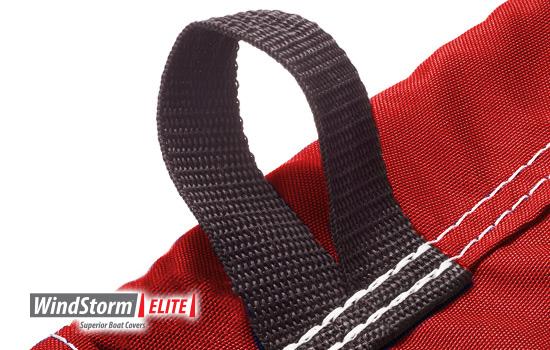 Sewn in web loops provide tie down points to hold cover snugly in place.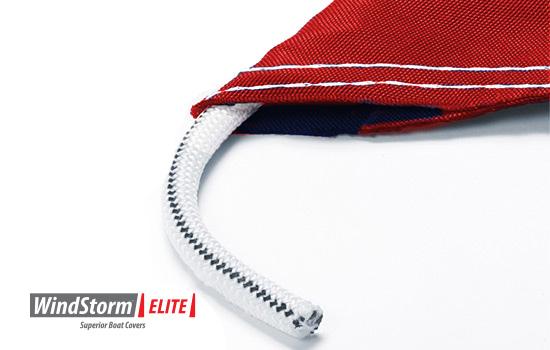 Heavy duty marine grade shock cord sewn into the hem helps keep the boat safe and dry at all times.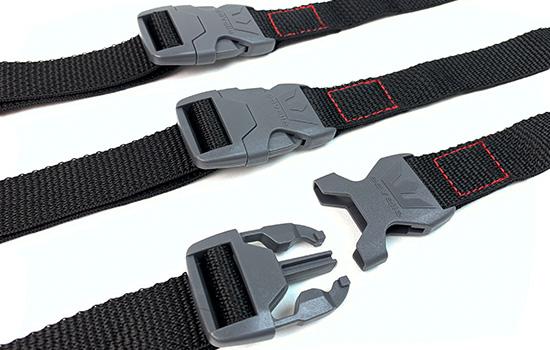 Included: 12 piece XT Pro Marine Straps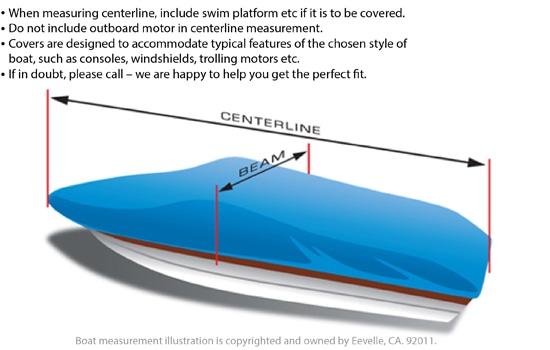 Be sure to double check your measurements when shopping for your boat cover.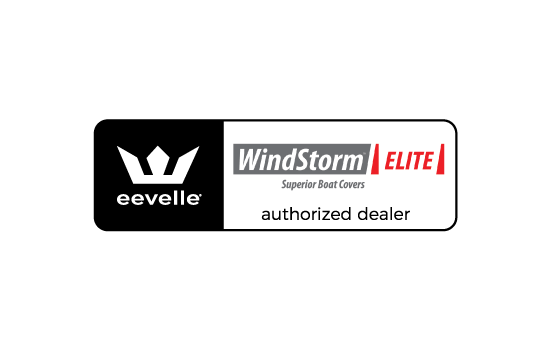 National Boat Covers is an authorized dealer of Windstorm Elite Boat Covers by Eevelle.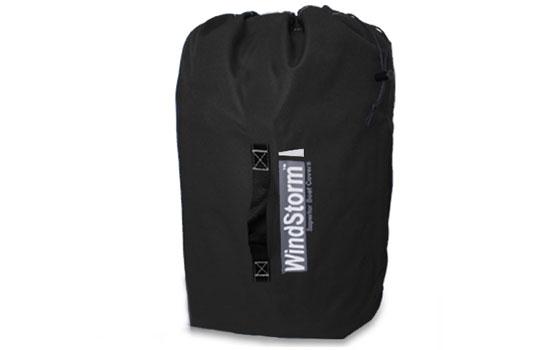 Included: Free Windstorm storage bag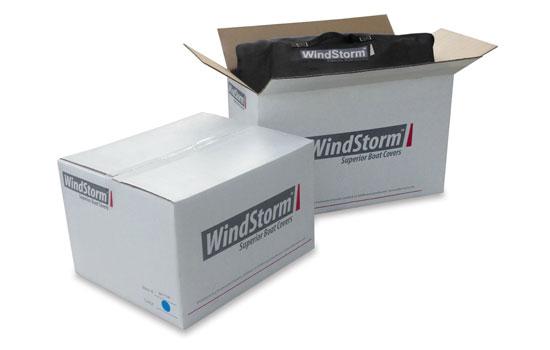 WindStorm Superior boat covers by Eevelle.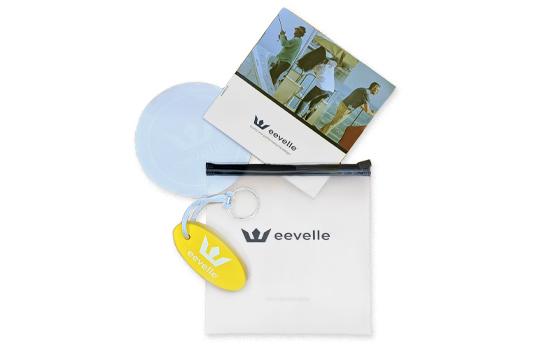 Included: Free Eevelle floating keychain and pamphlet with each cover.
Product Videos


Product Photos
---

WINDSTORM ELITE SUNFLAIR BOAT COVERS BY EEVELLE - LEGENDARY FABRIC WITH A SUPERB FIT
Sunflair boat covers represent the pinnacle of performance and taste. Outstanding WindStorm cut-and-sew designs combined with detailed craftsmanship and durable Sunflair fabric deliver a boat cover that is second to none. The WindStorm Elite boat cover is as beautiful as it is durable and it's available in a variety of vibrant colors to choose from. 
WINDSTORM ELITE COVERS DELIVER
The Sunflair series of WindStorm covers deliver unparalleled performance. Sunflair is stylish and breathable, mold/mildew resistant fabrics that provides years of protection. The fabrics are marine grade 9 oz. material made of 100% Solution Dyed Acrylic. The solution dyed process provides excellent fade and weather resistance. Sunflair boat covers are sure to protect your investment for many years to come.
SUNFLAIR FABRIC SPECS
Sunflair is very similar to Sunbrella. It is also a marine grade 9 oz. material made of 100% Solution Dyed Acrylic. You can expect comparable performance characteristics from Sunbrella.
WindStorm proudly features SUNFLAIR material for improved performance and longer life.
WindStorm Elite Sunflair Boat Cover features:
Industry's Best 10 Year Warranty
9.25  oz. Solution Dyed Acrylic Fabric
Fully trailerable semi-custom fit
Heavy duty trailering strap kit
Sunflair heavy duty breathable fabric for maximum repellency
UV and mildew resistant fabric
"Secure-fit" reinforced sewn-in shock cord
OUT OF STOCK
We're Sorry. The item you have selected is currently Out of Stock. Please make an alternate selection. If you need assistance please call 800-616-0599.
The item you have selected is currently Made To Order. Order will be changed into Made To Order.
CUSTOM PRODUCT
PLEASE NOTE: The item you selected is considered a custom product. As such, it is not eligible for a refund once the order has been placed.
If you understand and agree to this condition, and would like to continue with your purchase, click the "Agree" button below.
For assistance, please call 800.616.0599