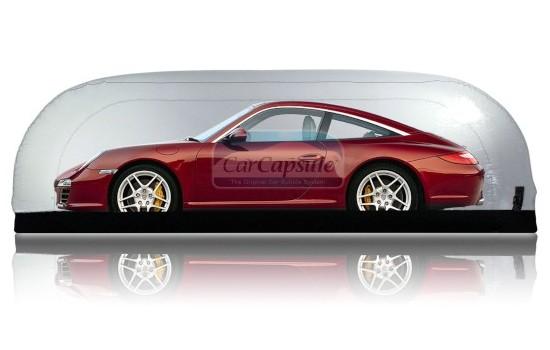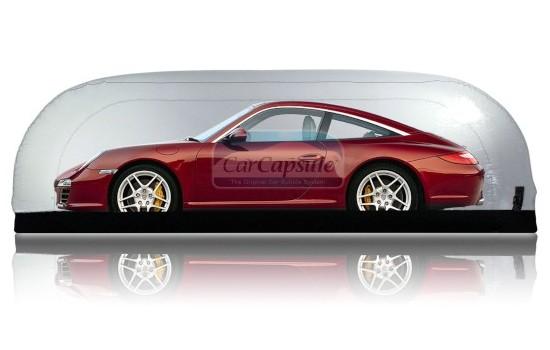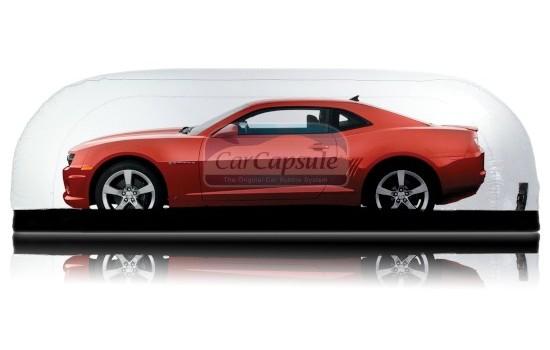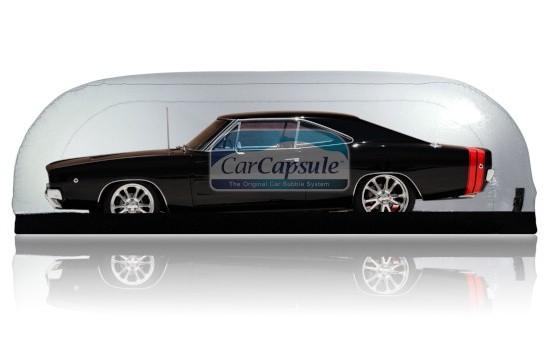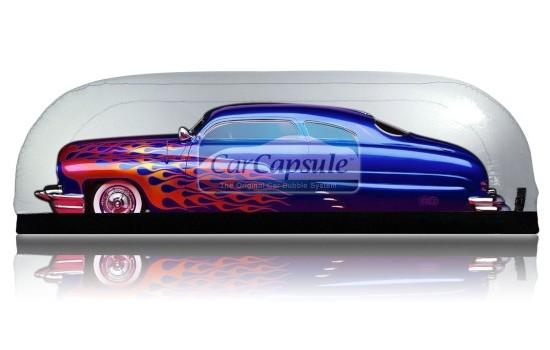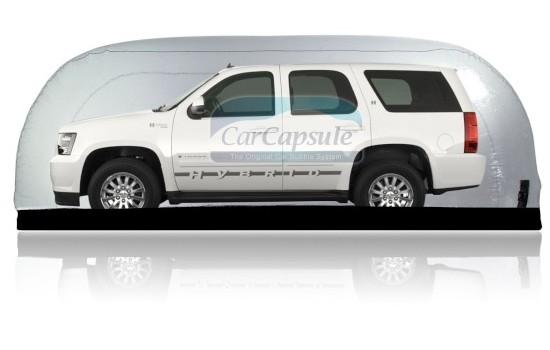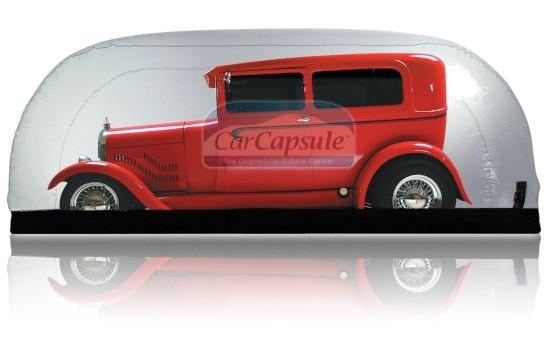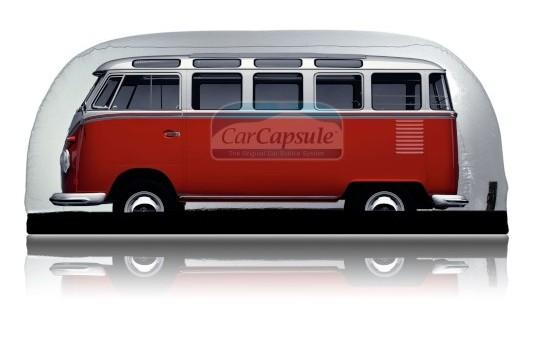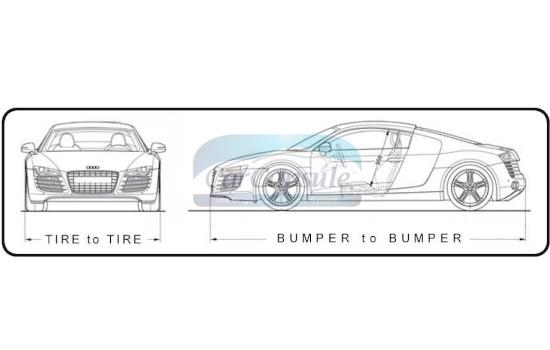 Product Photos
---
INDOOR CAR CAPSULE STORAGE FEATURES & BENEFITS
CarCapsule Indoor Vehicle Storage and Display
The Indoor CarCapsule is a 24/7-365 days a year, vehicle storage solution. The CarCapsule™ protects your treasured vehicle from dust, dirt, dings, corrosion, mildew, musty odors, and pests while presenting it in a show quality display. It's a problem solver!
Designed with the serious car, or truck enthusiast in mind as a solution for maintaining that "showroom shine" all year-round, the CarCapsule; or "bubble", as it's known; provides an easy to use dust and dirt free enclosure for your prized car, or truck.
Easy as 1-2-3
Once your car is positioned on the basemat; attach the fan, zip it up, and plug it in. No assembly required. The washable charcoal filter and High CFM Fan will keep dust, dirt, and insects out, maintaining a pristine environment inside your Indoor CarCapsule for years to come.
Setup time is about 15 minutes. The CarCapsule comes in 12, 14, 16, 18, 20, & 22 Ft. lengths.
Regular height is 68", Tall model is 80" high.
OUT OF STOCK
We're Sorry. The item you have selected is currently Out of Stock. Please make an alternate selection. If you need assistance please call 800-616-0599.
The item you have selected is currently Made To Order. Order will be changed into Made To Order.
CUSTOM PRODUCT
PLEASE NOTE: The item you selected is considered a custom product. As such, it is not eligible for a refund once the order has been placed.
If you understand and agree to this condition, and would like to continue with your purchase, click the "Agree" button below.
For assistance, please call 800.616.0599