POPULAR BIMINI TOP EXTRAS
BIMINI TOPS
A Bimini top is an open-front canvas top for the cockpit of a boat, usually supported by a metal frame. Most Biminis can be collapsed when not in use, and raised again if shade or shelter from rain is desired. The Bimini is used mostly as protection from the sun and provides rain protection only if the boat is stationary and there is no wind. It can also be personalized to fit different types of boats and can come in different colors.
Outdoor Cover Warehouse
specializes in getting you the right boat bimini top for your needs. We have a wide range of bimini frame sizes and styles including
2 bow
,
3 bow
and
4 bow frame sets
with matching bimini canvas. We offer a wide variety of bimini canvas kits and
replacement canvas
made from the most durable marine grade materials including Marinex and Sunbrella. Outdoor Cover Warehouse carries industry leading cover brands such as Summerset, Summerset Elite and Summerset CoolTech.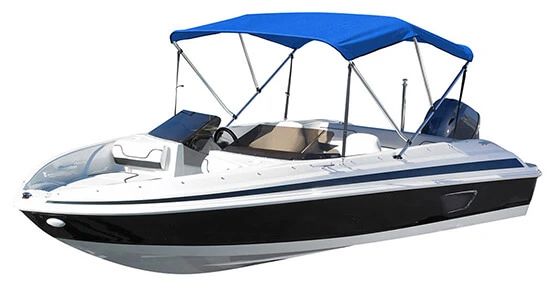 Outdoor Cover Warehouse
is the leader in quality bimini tops! From biminis for fishing boats and pleasure boats to biminis for pontoon boats and ski tower boats, we carefully select the products we sell to ensure that every bimini top we carry will exceed your expectation.
We only carry bimini tops constructed with marine-grade materials to ensure high performance and low maintenance. Outdoor Cover Warehouse Bimini Tops offers the brands you trust most like Summerset, Summerset Elite, and Summerset CoolTech featuring Sunbrella fabric. We pride ourselves in offering only the very best bimini tops on the market!
BIMINI TOP BRANDS CARRIED BY OUTDOOR COVER WAREHOUSE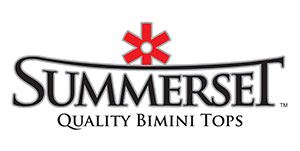 SUMMERSET BIMINI TOPS
Summerset offers handmade quality bimini tops constructed of sleek, durable Marinex fabric. Marinex fabric is completely breathable, in addition to being UV and mildew resistant. Summerset Bimini Tops are easy to assemble, and they are designed to provide shade and reduce glare while on the water. Summerset Bimini Tops are made from the finest quality materials that will withstand the rigors of boating to keep your vessel looking great season after season.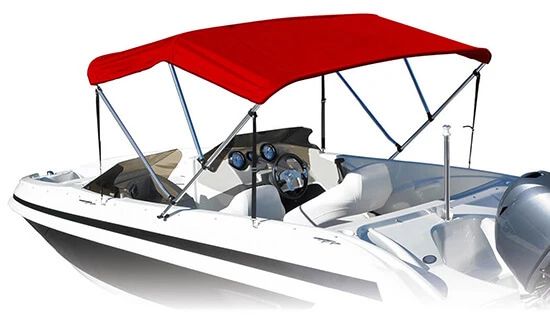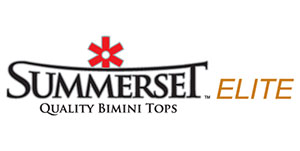 SUMMERSET ELITE BIMINI TOPS
Summerset Elite Bimini Tops are handcrafted with genuine Sunbrella or Sunflair 100% solution dyed fabric to ensure vibrant and exquisite colors that last. This mildew resistant fabric is custom fitted to sturdy hardware that is easy to install onto any boat. Sunbrella fabric is the #1 fabric choice for boaters and is completely breathable offering the best warranty in the marine industry. Summerset Elite Bimini Tops are built to last, providing protection you need year after year.

SUMMERSET COOLTECH BIMINI TOPS
An investment in a Summerset CoolTech Bimini top featuring Aqualon Edge Fabric is an investment in the best heat and sun protection available in Bimini tops today! Aqualon Edge fabric is powered by cutting-edge Perfecta Marine® technology that keeps boaters 30% cooler than other fabrics. Aqualon Edge fabric is waterproof and UV resistant to keep you protected from the rain and sun.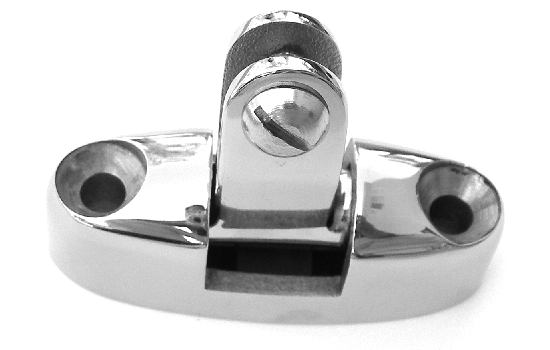 Swivel Mounts - Stainless Steel
Swivel deck mounts allow you to mount your bimini to surfaces that are not horizontal. Swivels up to 90 degrees.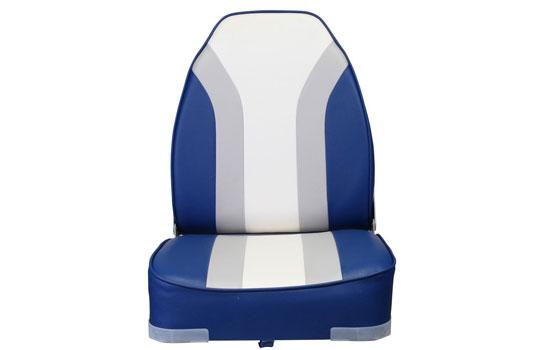 Wake High Replacement Boat Seats
Wake replacement boat seats are designed to fit a wide variety of boat styles and models. They are made with durable marine grade vinyl and compression foam. Waterproof and fade resistant.
Heavy Duty Bimini Privacy Change Room
This versatile partition can be mounted in a number of locations under your existing hard top or bimini top. Features Heavy Duty 600D Solution Dyed marine grade polyester with a zippered double-sided, floor to ceiling entryway for easy access.