BOAT COVERS | SHOP BOAT COVERS
POPULAR BOAT COVER STYLES
BOAT COVERS
Boat covers have many uses. First and foremost, they help keep your boat clean. Waterproof boat covers will repel rain and moisture, prevent mold or mildew from growing on the interior of your boat. A cover will also defend against bird droppings, tree sap, falling leaves and other dirt and grime. Boat covers with UV protection will deflect harmful UV rays from the sun. Prolonged sun exposure can fade your boat's paint and cause unwanted cracks.
Outdoor Cover Warehouse specializes in getting you the right boat cover for your needs. We do this by offering a wide variety of covers made from the most durable marine grade materials including Marinex and Sunbrella. Outdoor Cover Warehouse carries industry leading cover brands such as WindStorm, WindStorm Elite, Wake, Trident and Ding.
Outdoor Cover Warehouse is the leading provider of quality boat covers. The secret to our success is selling a great product and backing it with outstanding customer service from our friendly and knowledgeable staff.
We know you take pride in your boat, and you want to protect it. That's why we offer the highest quality boat covers available. We offer a wide selection of high-quality covers from universal fit to semi-custom boat covers, we have the ideal combination of fit and price to meet your specific needs.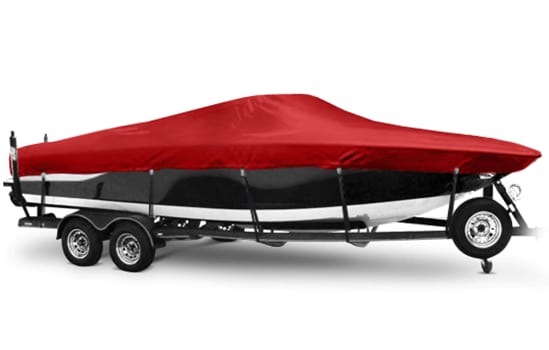 BRANDS & STYLES
Outdoor Cover Warehouse not only carry the best boat cover brands on the market, but we also carry the widest selection of boat cover styles. We have universal boat covers that are applicable to many boat types, fitting a wide variety of lengths and widths. We also have semi-custom covers that are designed for specific styles of boats like V Hull Center Console Fishing Boats, which are made in one-foot increments to offer a superior fit.
BOAT COVER BRANDS WE CARRY
WindStorm - Semi Custom
WindStorm Elite - Semi Custom featuring Sunbrella
SilverCloud - Semi Custom
Wake - Universal Boat Covers
CON1 - Console Covers
Ding - Dinghy Covers
Offshore - Mooring Covers
Trident - T Top Covers
Protect your boat with a custom or semi-custom boat cover.
Whether you're trailering your boat or storing it for the winter, choosing a boat cover could determine how quickly you're able to get on the water for your next adventure. While boat covers could be considered optional, anyone who loves and wishes to prolong the life of their boat should be exploring ways to protect it. At Outdoor Cover Warehouse, boat covers are offered in a wide range including pontoon boat covers as well as console covers, motor covers, and more.
Relax. We have all of your cover needs… covered.
Outdoor Cover Warehouse carries industry leading cover brands such as WindStorm, WindStorm Elite, Windstorn CoolTech, Wake, Trident and Ding.  We offer the best quality boat covers at prices everyone can appreciate. Made from fabrics like Marinex and Sunbrella, your cover will protect your boat for years to come. Our semi-custom boat covers offer a tailored fit specifically for the year/make/model of your boat.
For many, boating encompasses the warmer temperatures and the mist of water off the wake, but as any boat owner knows, boating isn't limited to a specific season. The responsibilities of boat ownership change with the seasons and once the temperatures start to dip and the outings start to limit themselves, storage becomes the primary topic of conversation. Protect your boat with our full selection of semi-custom and universal boat covers, pontoon boat covers, mooring boat covers and motor covers. Don't let the winter threaten or delay your next adventure when boating season rolls in, properly cover and store your boat when necessary.
Types of Boat Covers
Semi-custom boat covers are the economical alternative to the custom fit boat covers. Semi-custom boat covers are designed to fit a specific style of boat. Each style category for semi-custom boat covers features several different length and width dimensions to promote a custom-like fit without the large price tag. These covers will look and feel like they are made just for your boat.
Universal boat covers are the most affordable type of boat covers on the market. Universal covers are designed to fit a range of sizes in multiple styles of boats. These covers will not deliver a custom-like fit, but will still deliver excellent protection for your boat. All of the universal boat covers that we offer here at Outdoor Cover Warehouse are fully-trailerable.
Mooring boat covers are designed to protect a boat while it is tied up. Whether the boat is in the water or in your driveway, a mooring cover will keep your boat safe. Mooring covers are usually universal in fit.  Mooring boat covers are not trailerable and any trailering attempts while using a mooring cover are not recommended.
Center console covers are designed to slip over your center console to protect it. These covers are great for protecting any electronic equipment and controls that are located on the center console from water, sun damage, dirt, and theft. These covers usually offer a universal fit for different size ranges.
Motor covers are designed to offer protection for your outboard motor. These covers are trailerable and made to protect your motor while the boat is not in use.  Most motor covers are universal fit, but offer different sizing options that will deliver a custom-like fit for your outboard motor.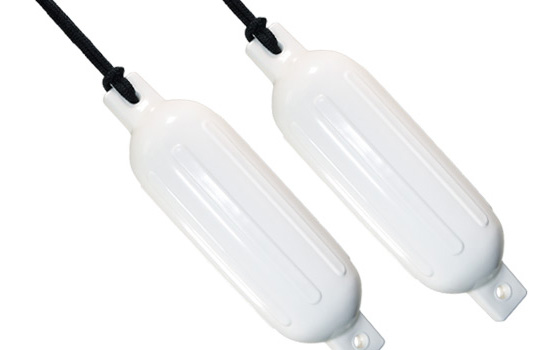 2 Pack PVC Boat Fenders and Lines
An absolute must-have for any boater, these fenders will protect your boat from damage while docked or moored to other vessels. Simply attach line to fender and then to the rails or cleat on your boat.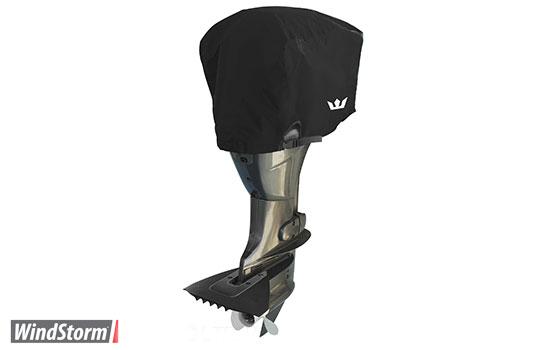 Tough fade proof 600D Marinex Fabric designed to last, 7 colors to choose from to match your boat cover. Designed to fit 115 - 225 horsepower outboard motors.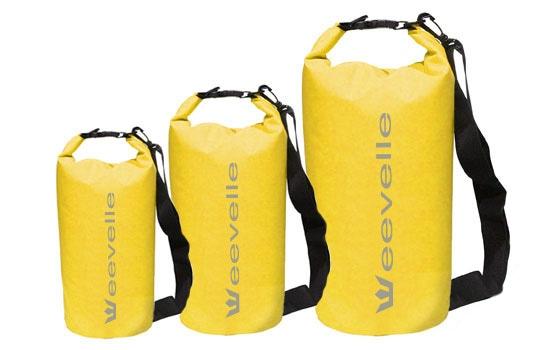 PVC Waterproof Dry Bags (3 Pack)
Marine Grade vinyl polyester trilaminate construction to withstand outdoor use in harsh conditions. High frequency welded seams create a waterproof seal. Perfect for repelling water, snow, dirt, mud and dust.