ABOUT PERSONAL WATERCRAFTS
The Personal Watercraft is purpose built for fun. It is easily portable, light and fast. Sizes and models vary with passenger capacity of 1 to 3 people. Great power to weight ratio and small size make PWCs extremely nimble and fun.
The convenient size of these craft, combined with their awesome power enables the driver to make sharp turns with ease. The size also allows you to take the personal watercraft anywhere on the water, including rivers, lakes or even the ocean!
On board storage space is at a premium, but that is typically not a big issue as PWCs are primarily used for short, playful runs, not day trips.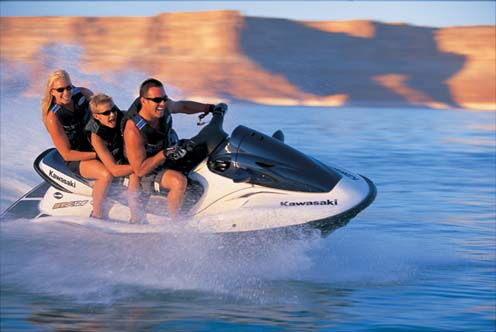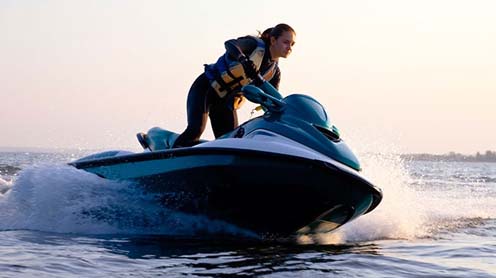 PERSONAL WATERCRAFT FEATURES:
Light, portable and fast

Holds up to three people depending on the make and model

Quiet inboard engine has the ability to get up to speeds of over 65 mph

Convenient size allows drivers to have full control over the boat and make sharp turns

Although this boat is rather small it still has on board storage space

Great on lakes, rivers, lagoons and even the open ocean
---

ABOUT PERSONAL WATERCRAFT COVERS
Keep your Personal Watercraft up and running season after seaon by protecting it with one of our high quality covers. Our supreme covers are designed to protect your Personal Watercraft from rain and sun damage when you're off the water. Choose from our three top brands, including our best seller, WindStorm.
PERSONAL WATERCRAFT SPECIFICATIONS:
---
Size: 8 ft - 13 ft
---
Propelled by: Jet Propulsion
---
Producers: Kawasaki, Sea-Doo, Yamaha Watercraft
---
---