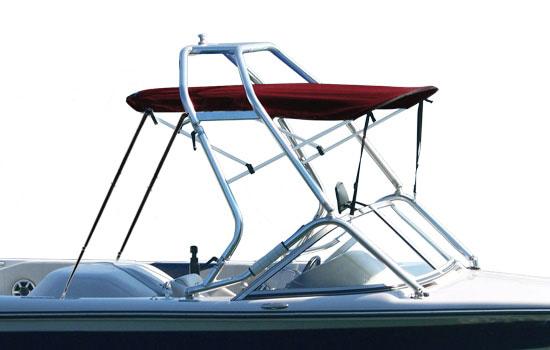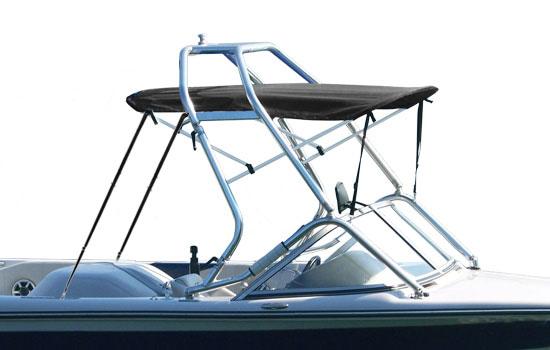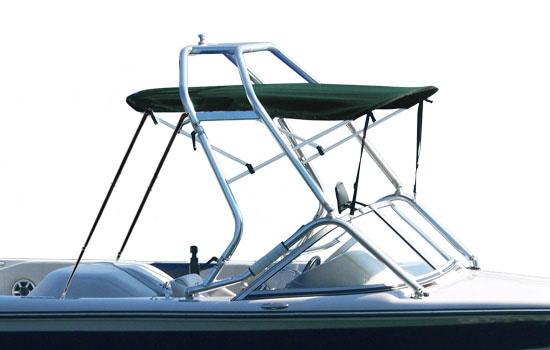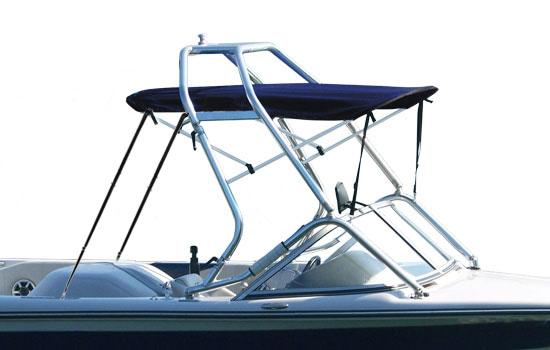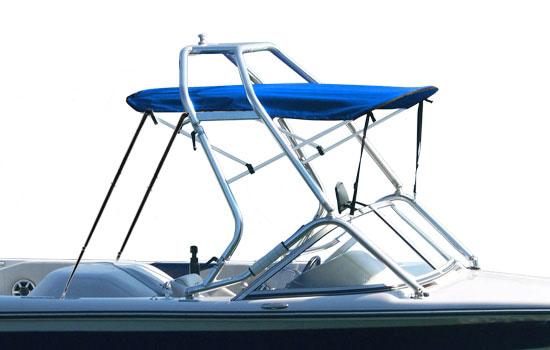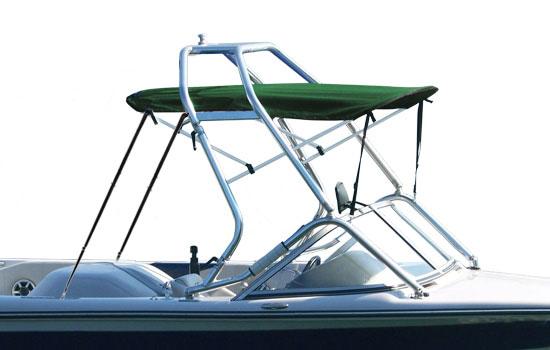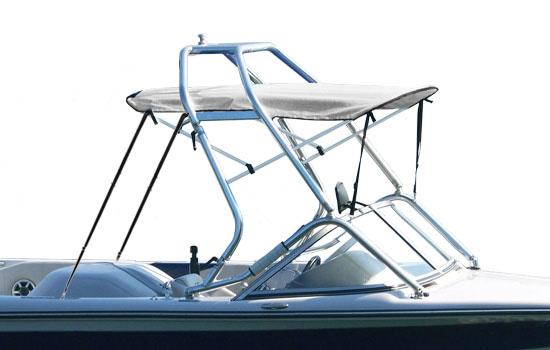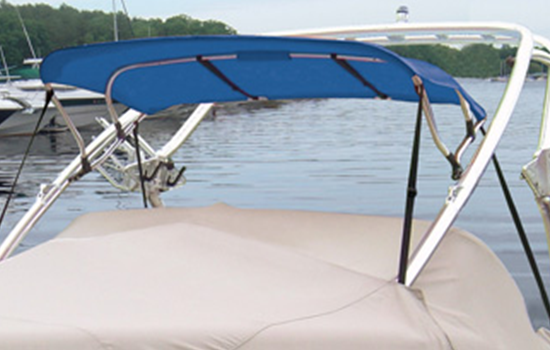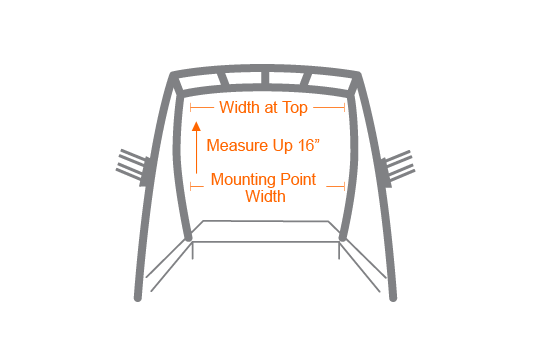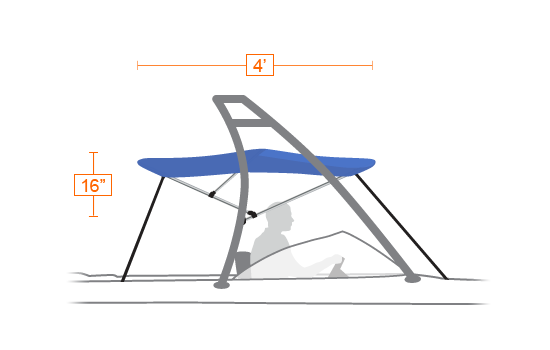 Product Photos
Accommodates:

UV Resistant
Anodized Tubing
68"-84" Wide
5 Year Warranty
FEATURES
Accommodates:

UV Resistant
Anodized Tubing
68"-84" Wide
5 Year Warranty
FEATURES
---
Ski / Wake Tower Bimini Tops
Measuring Points for Tower Bimini
These Bimini Tops are designed to mount within the confines of most wake board and ski towers to provide shade for the driver and spotter. All tops are 48" long and approximately 16" high (from mounting point) and are available in three different widths to fit most towers. Frame is constructed with bright dip anodized aluminum tubing using high quality marine grade hardware. The top features Ultima(TM) fabric for the best performance in strength, UV stability and longevity. It is available in 8 popular colors (Black, Blue, Cranberry, Green, Charcoal, Navy, Teal, White Vinyl).


Bimini Top Mounting
The tops will mount directly onto the tower frame at the center point, so pick the best position on the tower that will provide the most shade to the driver's seat. The tops are low profile with approximately a maximum height of 16", so be sure that the position will keep the top high enough to clear the driver and spotter when seated. Measure across the tower at the mounting point that has been selected and choose the dimensions from the chart, noting the bimini width that matches your measured width on the tower. Check the width at the top and be sure that the angle of your tower will accommodate that dimension.
Ski Tower Bimini Features:
o Industry's Best 5 Year Warranty
o 48" Long x 16" High, and various sizes fit 68"- 84" Wide
o Designed Exclusively for Ski/Wake Towers
o Bright Dip Anodized Aluminum Tubing
o Ultima UV Resistant Fabric
o Available in 8 Colors
Measuring Points for Tower Bimini
Width at Mount.....Width at Top
68"-71"................60"

81"-84"................73"



OUT OF STOCK
We're Sorry. The item you have selected is currently Out of Stock. Please make an alternate selection. If you need assistance please call 800-616-0599.
The item you have selected is currently Made To Order. Order will be changed into Made To Order.
CUSTOM PRODUCT
PLEASE NOTE: The item you selected is considered a custom product. As such, it is not eligible for a refund once the order has been placed.
If you understand and agree to this condition, and would like to continue with your purchase, click the "Agree" button below.
For assistance, please call 800.616.0599