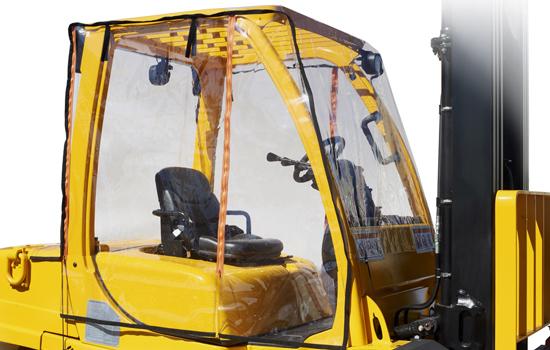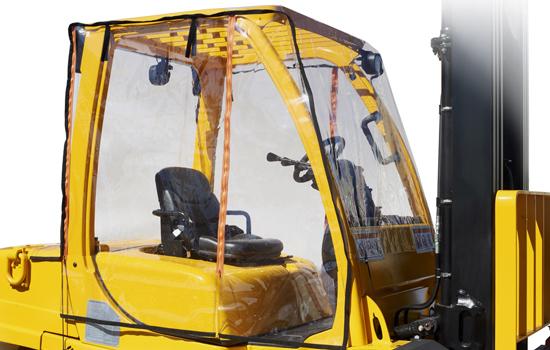 Full forklift Cab Enclosure keeps operators warm and dry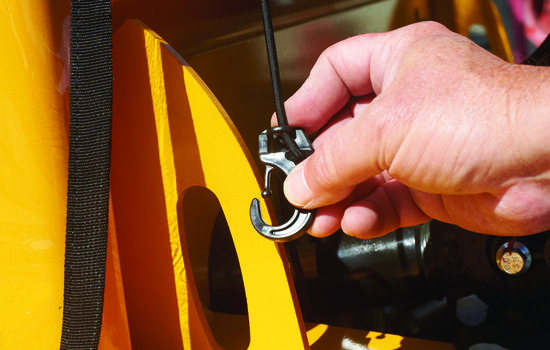 Heavy Duty XT hooks hold the Atrium firmly in place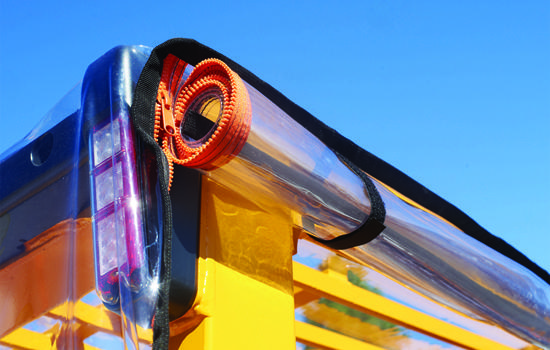 Roll up doors for mild weather days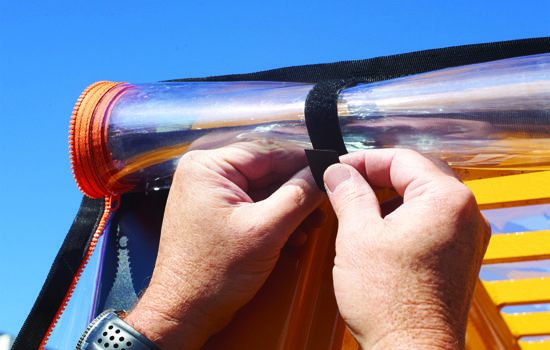 Velcro straps hold rolled up sides firmly in place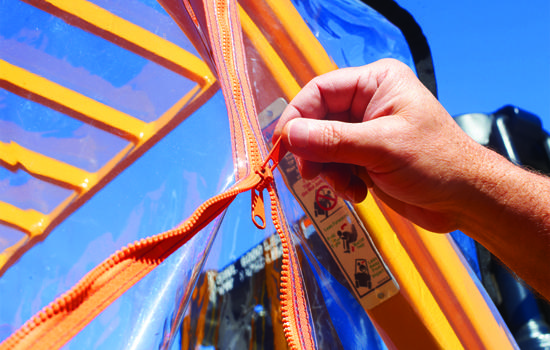 Heavy duty zippers allow for easy operator access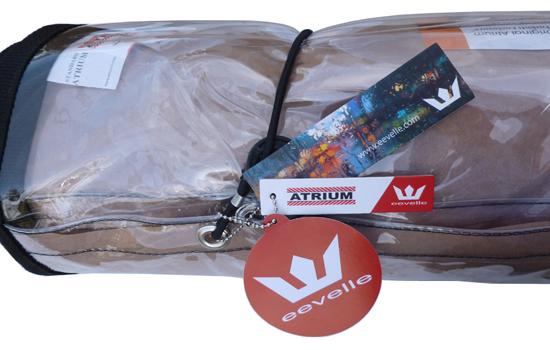 Guaranteed Quality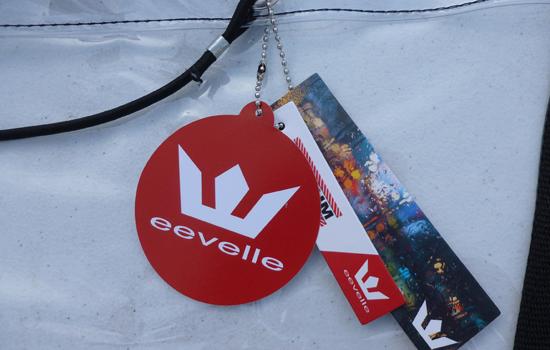 Marine Grade Stitching, Brass Grommets, Durable Bungee Cord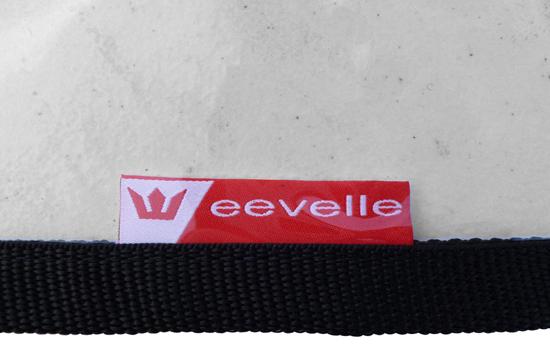 Super Clear Double Polished 16 mil Vinyl with UV inhibitor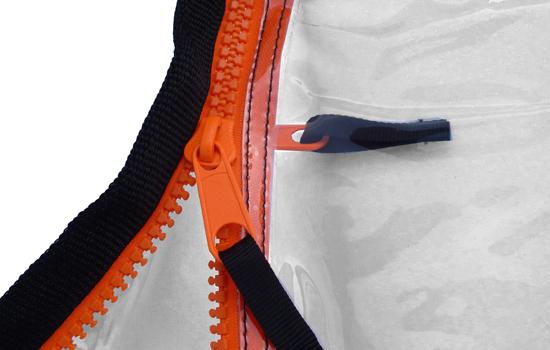 Hi Visibility #10 Heavy Duty Zippers with Pulls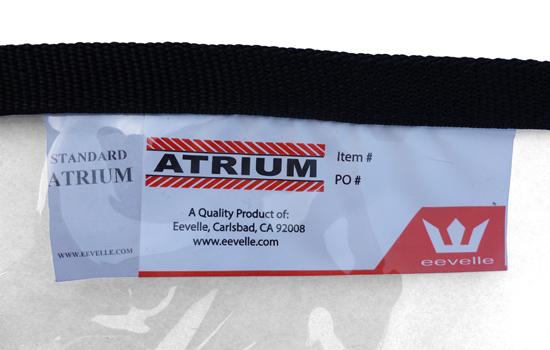 Long life vinyl with UV yellow inhibitor and freeze point flexibility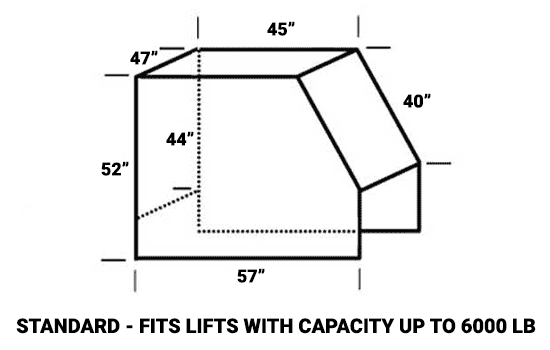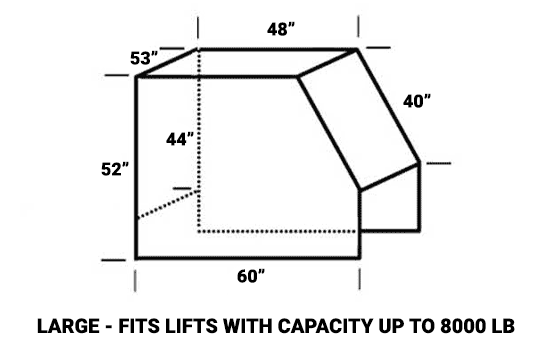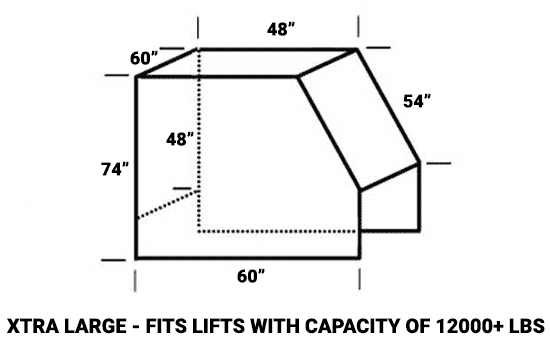 Product Photos
---
ATRIUM FULL CAB ENCLOSURE
The Original Atrium "Full Forklift Cab Enclosure Made by Eevelle" This is a perfect item for those foul weather days in or out of the warehouse. The Atrium attaches in seconds and fits to any forklift. Zippered doors can be shut or unzipped and folded back into place while working. Perfect for rainy days so you have the ability to keep working while staying warm and dry! Great for the yard and warehouse.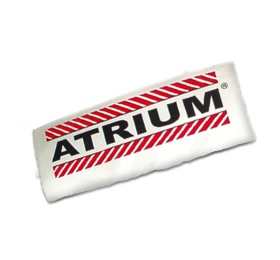 Features:
Attaches in seconds
Fits all lifts - see sizing below
Absorbs impacts
Protection from rain and falling debris
Great for all warehouses and yards
Super clear 18 mil double polished vinyl material
Keeps operators warm and dry
Sizes for all lifts
UV yellow inhibitor
Freeze point flexibility
Marine grade stitching
Easy to install

Measurement Details: Measure your lift and compare to diagrams below to ensure you are ordering the correct size.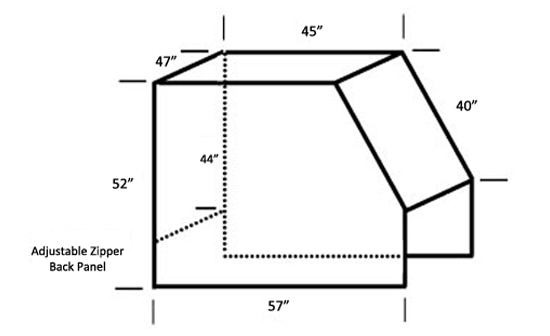 Standard - Fits lifts with capacity up to 6000 lb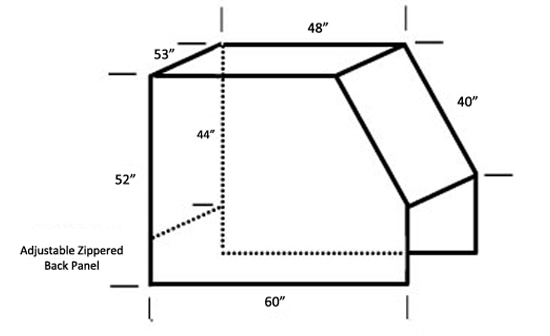 Large - Fits lifts with capacity up to 8000 lb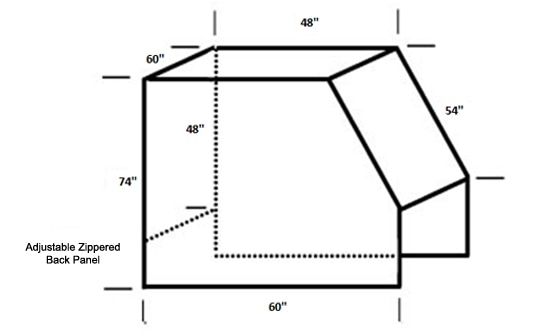 Extra Large - Fits lifts with capacity of 12000+ lbs

OUT OF STOCK
We're Sorry. The item you have selected is currently Out of Stock. Please make an alternate selection. If you need assistance please call 800-616-0599.
The item you have selected is currently Made To Order. Order will be changed into Made To Order.
CUSTOM PRODUCT
PLEASE NOTE: The item you selected is considered a custom product. As such, it is not eligible for a refund once the order has been placed.
If you understand and agree to this condition, and would like to continue with your purchase, click the "Agree" button below.
For assistance, please call 800.616.0599