Patio Table Chair Cover
Outdoor Cover Warehouse offers high-quality Patio Table Chair Covers that fit chairs 26"H x 25.5"W x 28.5"D in size. These covers are easy to install with an adjustable shock cord in the hem that secures the cover snugly so it won't fly off in storms.
Outdoor Cover Warehouse offers three patio cover brands for outdoor patio table chairs: Portofino, Meridian, and Regent. All our patio covers are made using water resistant fabrics with a UV coating to offer the best protection against sun, rain, and snow.
Portofino patio covers are made from 300D marine grade TruLoom woven fabric with a polyurethane inner coating for improved water resistance, and UV and antimicrobial treatments. Portofino features clean, classic lines and fully finished tailoring.
Meridian patio covers are made with 600D solution-dyed fabric for long-lasting vivid color. This brand is water resistant and treated for UV protection. Customers love the elegant welting detail and the fully finished tailoring. These covers are a fashion statement for your patio!
Regent patio covers are made from 100% solution-dyed Sunbrella fabric that won't fade or stain outside in the elements. Each Regent patio cover is handmade with great attention to detail. This collection comes in a large variety of vibrant colors and elegant patterns that will make your patio pop. Regent fabrics are water resistant and have a 99% UV blockage rating.
More About Patio Table Chairs
Whether your patio table chair covers are made from aluminum, plastic, or wood, they need to have a cover on them when not in use to protect against bird droppings, animal infestation, and weather. Patio chairs are important because they provide comfortable refuge in the comfort of your own yard.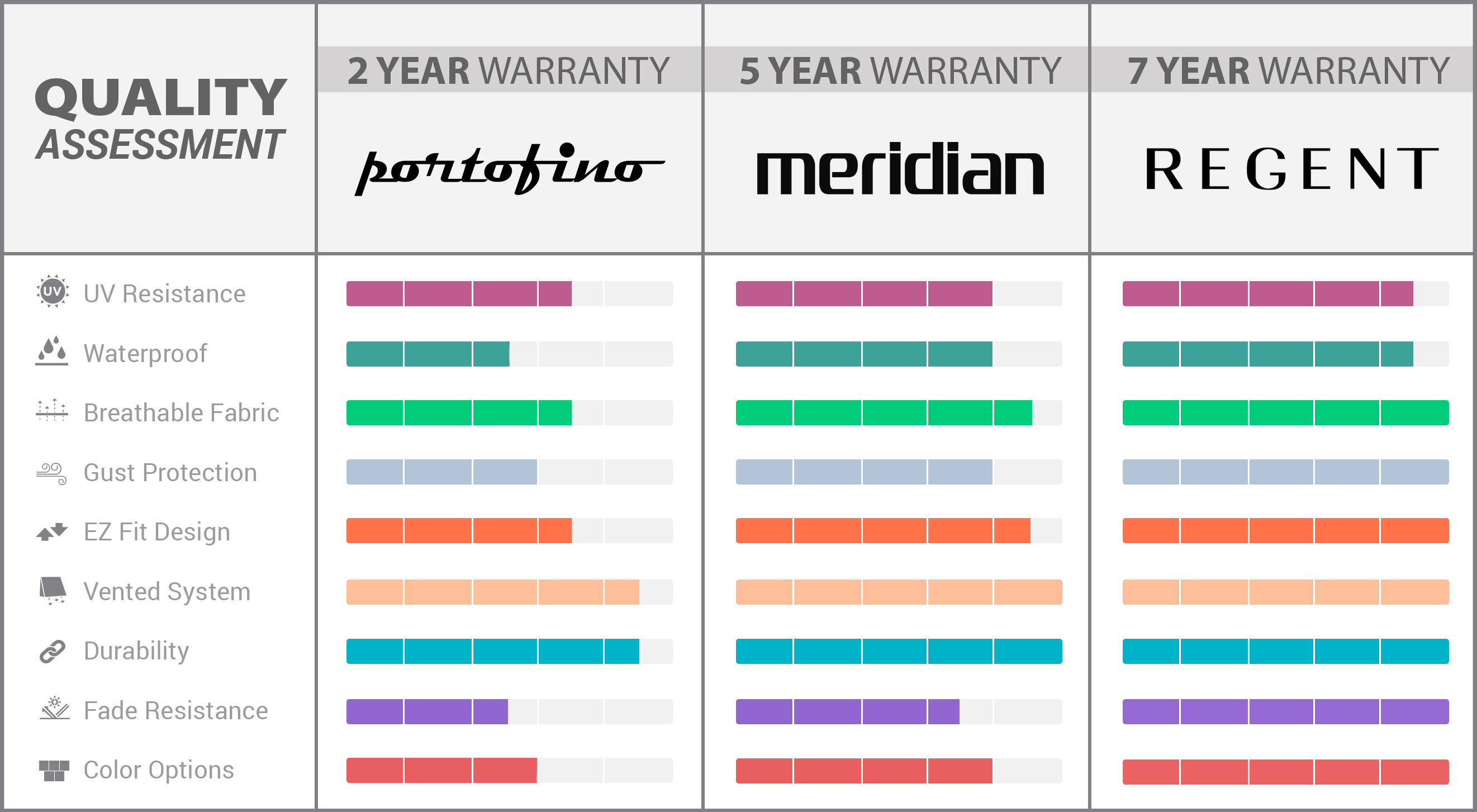 Other Patio Chair Styles You May Be Interested In
OUT OF STOCK
We're Sorry. The item you have selected is currently Out of Stock. Please make an alternate selection. If you need assistance please call 800-616-0599.