ALUMINUM V JON BOAT WITH CENTER CONSOLE
ABOUT V JON CENTER CONSOLE BOATS
Like hunting? Fishing? Or even just cruising down the river? If so, the Aluminum V Jon is perfect for you! This incredible boat is built with a shallow body that can reach lengths up to 30 ft, allowing you to have up to 6 people on board depending on the model.
The Aluminum V Jon is decked out with a center console for drivers, benches for passengers and lots of onboard storage space. The flat open space near the front and rear of the boat makes fishing and hunting conditions superb!
This boat is designed to travel swiftly over the water as opposed to trudging through it, so you can maneuver the boat with ease. There are also many models with camouflage designs that give you an incredible advantage over your prey. So hop on board and let the river trips begin!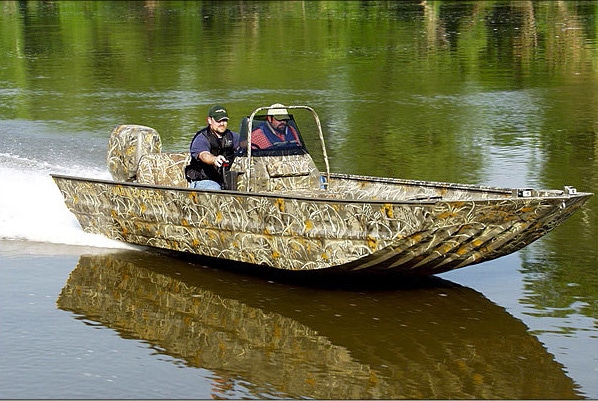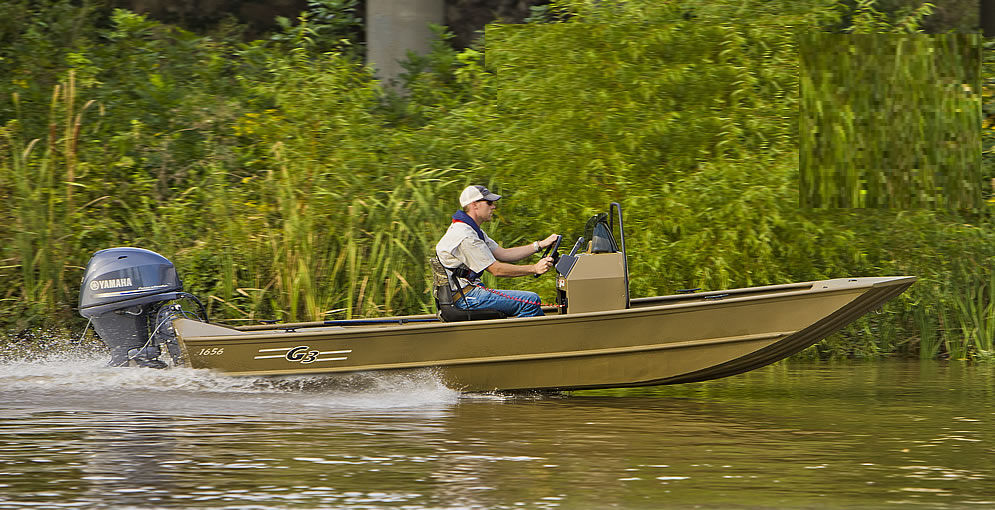 ALUMINUM V JON BOAT WITH CENTER CONSOLE FEATURES:
Aluminum allows for a light weight boat to easily travel over the water

The space on the boat allows for optimal fishing potential

Every part of the boat is accessible making it possible to take up to six people depending on the length and style of boat

The size of it compared to open water boats allows fisherman to be more capable of going into smaller places and hidden paths along the river

Camouflage options make it great for hunting

Center console is small allowing for more room to move about the boat

Usually has two onboard seats or benches
---

ABOUT ALUMINUM V JON CENTER CONSOLE COVERS
Purchase one of our high quality boat covers to keep your boat protected from the rain, sun and other harmful weather conditions to extend the life of your Aluminum V Jon. Check out any of our three options.,including our best seller Windstorm. Pick one out today to protect your investment tomorro
w!
ALUMINUM V JON CENTER CONSOLE SPECIFICATIONS:
---
Size: 10 ft - 30 ft
---
Propelled by: Outboard Engine and/or Man Power
---
Producers: Lowe, Alumacraft, Tracker, G3
---
---

OUT OF STOCK
We're Sorry. The item you have selected is currently Out of Stock. Please make an alternate selection. If you need assistance please call 800-616-0599.