TOURNAMENT SKI BOAT WITH TOWER
ABOUT TOURNAMENT SKI BOATS WITH TOWER
This boat is a wake boarders dream! This Ski Boat with a Tournament Tower is the ultimate machine for lovers of water sports! This boat is similar to the traditional Ski Boat because of the open stern and bow. This extra space allows for more onboard passengers, two seats in the cock pit and an inboard motor.
The Ski Tower adds another element to this boat, making it even better for practicing sports at competition level. The tower provides the opportunity for skiers to practice more technically challenging tricks due to the tow line being connected to a high point, which gives skiers a higher reach to complete jumps. The tower is also fantastic for storing your wakeboards and skis when not in use.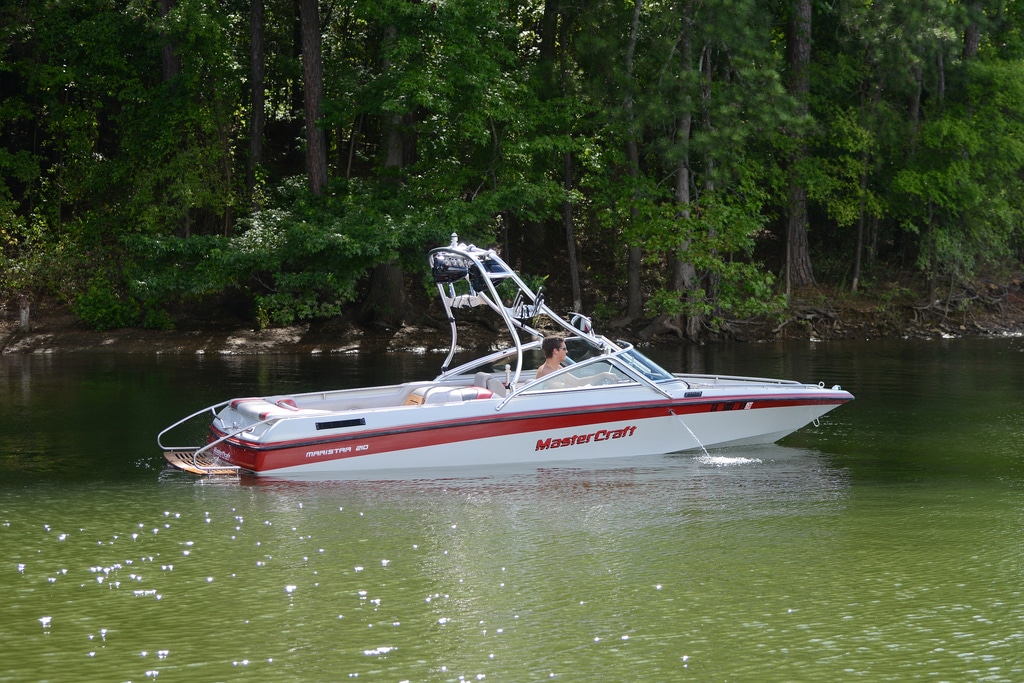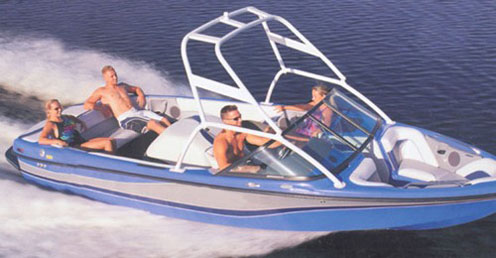 TOURNAMENT SKI BOAT WITH TOWER FEATURES:
Allows for more onboard passengers due to the open deck on the stern of the boat

A versatile boat that can be used for a simple day on the lake or used in water sport tournaments

The tower allows athletes to experience many varieties of skiing due to the different waves created using the tower combined with the force of the boat

The v-drive allows drivers more freedom to create bigger wakes, so skiers can experience larger waves

The engine in the stern also ways down the back of the boat contributing to bigger waves

The tower provides wake boarders with a way to land better tricks thanks to the rope being at a higher point
---

ABOUT TOURNAMENT SKI BOATS WITH TOWER COVERS
Keep your boat safe against weather's harshest elements by purchasing a cover from Outdoor Cover Warehouse. Our covers are some of the finest on the market with high quality materials from Sunbrella that are durable, waterproof and trailerable. You can choose from three top quality options that include our best seller, WindStorm. Be sure to purchase a cover today to protect your investment tomorrow!
TOURNAMENT SKI BOAT WITH TOWER SPECIFICATIONS:
---
Size: 18 ft - 28 ft
---
Propelled by: Stern Drive and Inboard Motor
---
Producers: Sea Ray, MasterCraft, and Bayliner
---
---

OUT OF STOCK
We're Sorry. The item you have selected is currently Out of Stock. Please make an alternate selection. If you need assistance please call 800-616-0599.