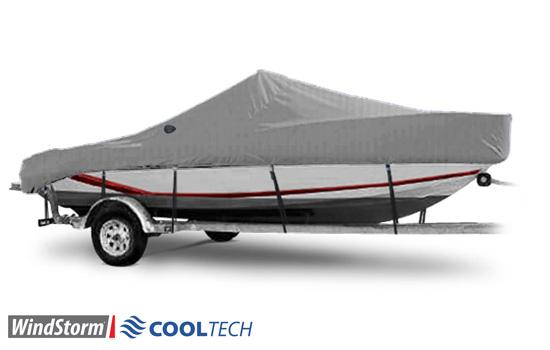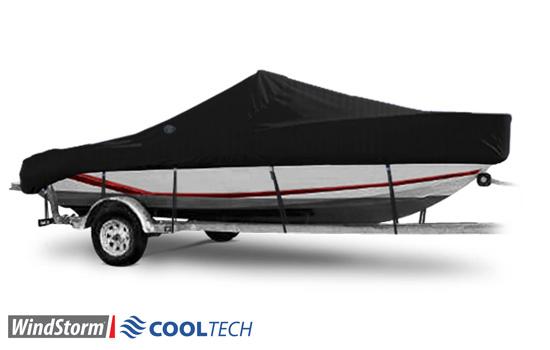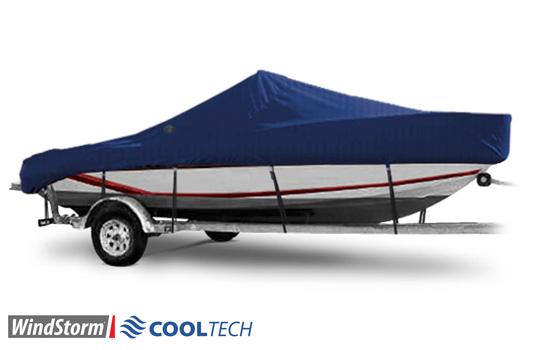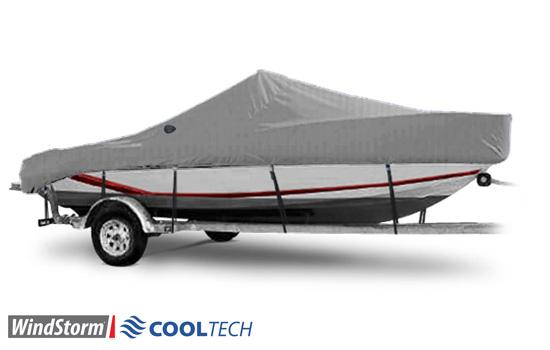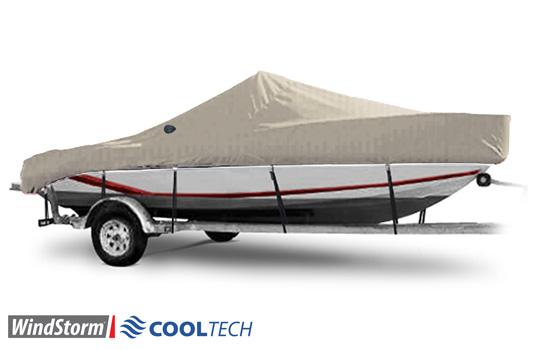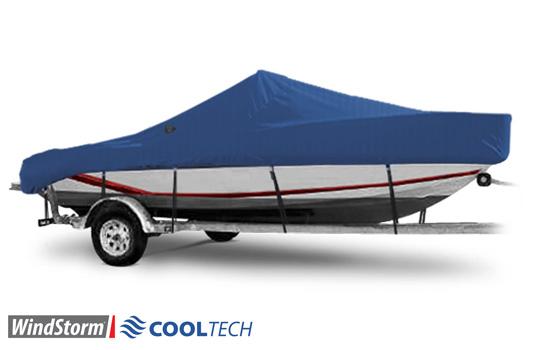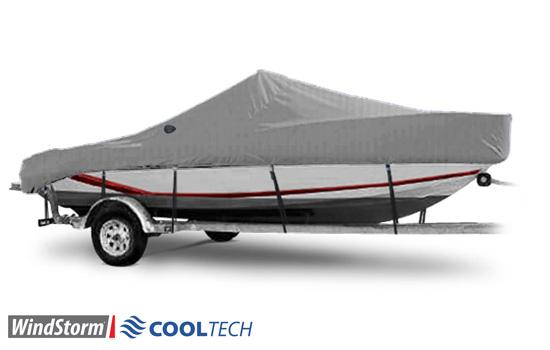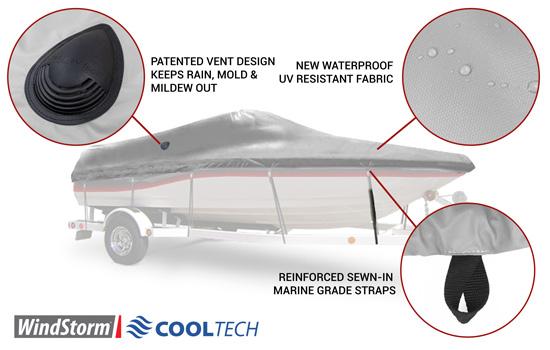 NEW! Windstorm CoolTech Technology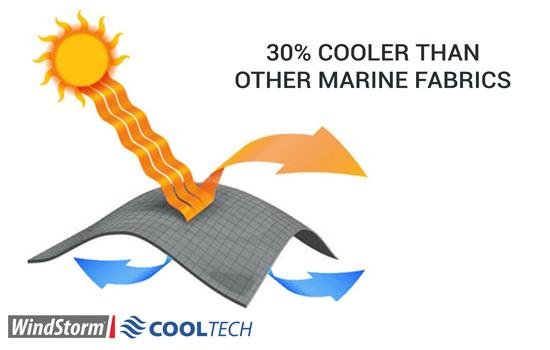 30% cooler than other marine-grade fabrics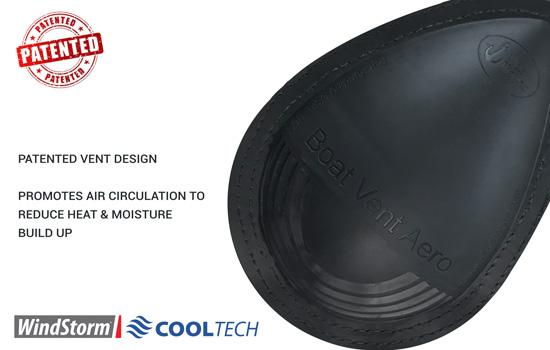 Every CoolTech cover comes with a set of two patented vents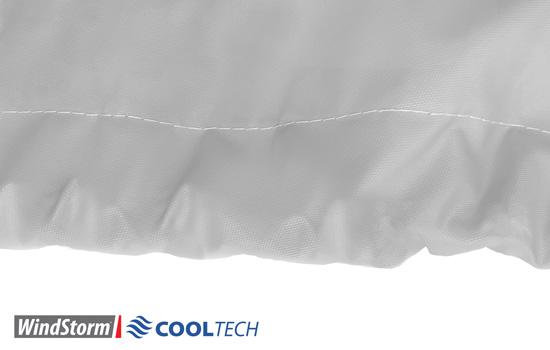 A heavy-duty military grade shock cord hem for a precision tailored fit without raw edges
Sewn-in marine grade straps for a secure tie-down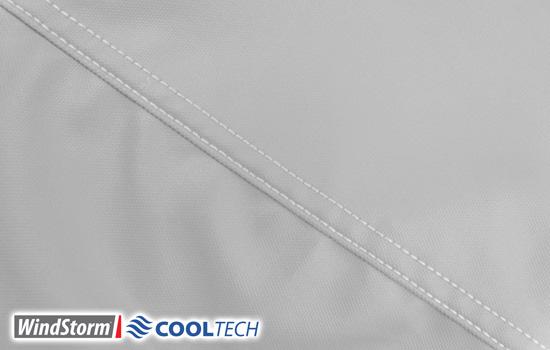 Precision tailoring for a sturdy and secure seem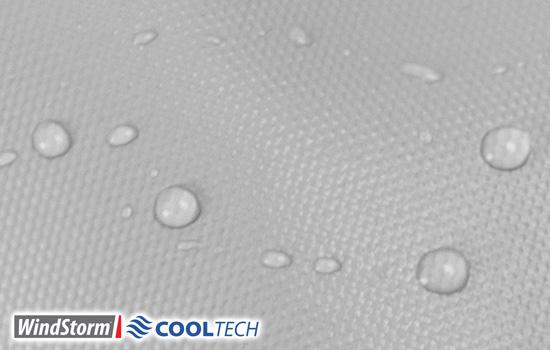 Windstorm CoolTech is 100% Waterproof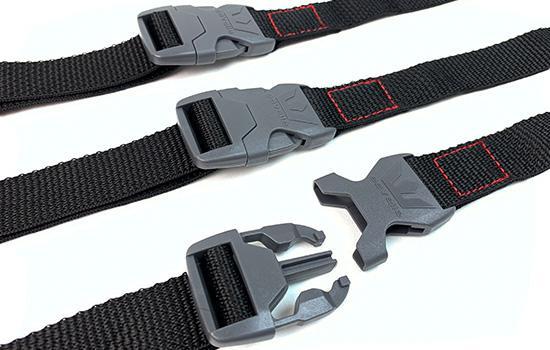 Included is a heavy-duty buckle system so your boat cover is always secure and trailerable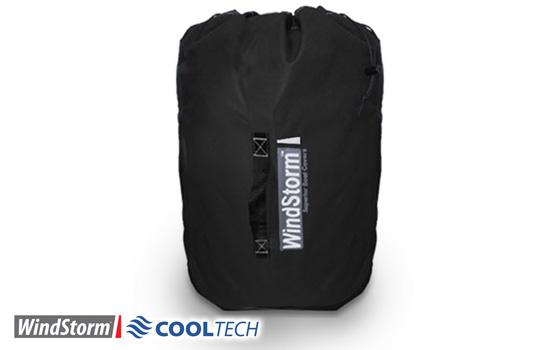 Included with your Windstorm CoolTech boat cover is a free storage bag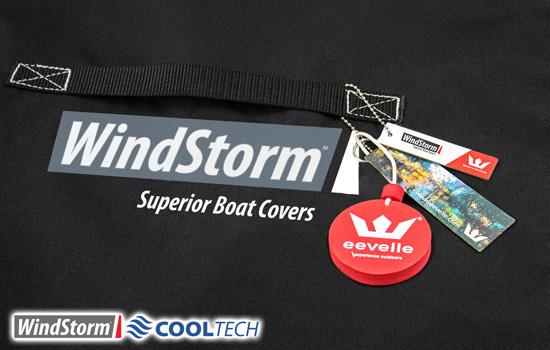 Comes with a signature Eevelle floating keychain
Our boat covers are made to order and ship free in the continental US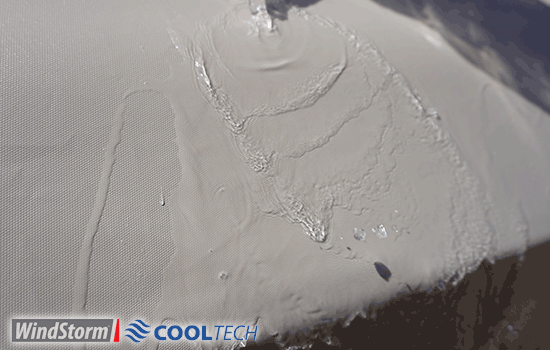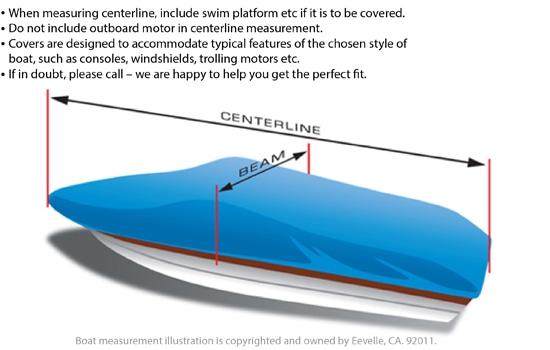 Our customer service representatives are available 7 days a week to answer questions about your cover. 800-616-0599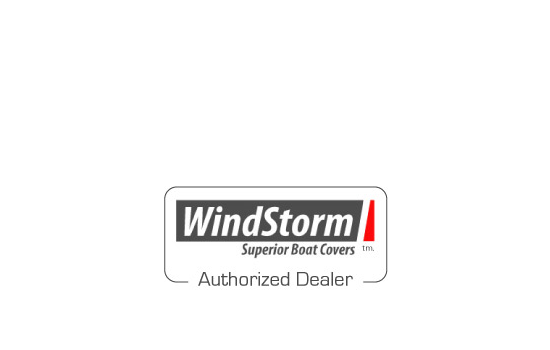 Authorized WindStorm CoolTech dealer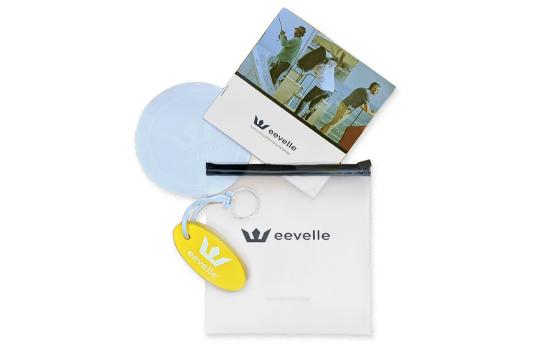 Complementary Eevelle brand kit including keychain, decal and catalog.
Product Videos


Product Photos
---
WINDSTORM™ COOLTECH SEMI-CUSTOM BOAT COVERS FROM OUTDOOR COVER WAREHOUSE
The NEW WindStorm™ CoolTech Boat Cover features Aqualon Edge material that is 100% waterproof, making this an ideal cover to protect your boat from harsh weather.
Aqualon Edge fabric is made with Perfecta Marine technology for unrivaled heat reduction, deflecting 30% more heat than other fabrics. This heat deflection ensures that the boat surfaces and interior temperatures stay cool so your boat is always in pristine condition.
WindStorm™ CoolTech boat covers feature a new, unique venting system that includes two large built-in vents that prevent hot air from being  trapped inside the cover. The vents prevent mildew and rot from forming inside your boat during storage. They are strategically placed on the cover to allow for easy trailering.
THE WINDSTORM™ COOLTECH DIFFERENCE
WindStorm™ CoolTech covers are handcrafted in North America to fit your exact boat model and year for a semi-custom fit. Each WindStorm™ CoolTech semi-custom cover pattern is carefully engineered to produce a cover that is easy to apply, yet snug enough to provide a high performance fit. The military grade sewn-in shock cord that allows for a precision tailored fit without any raw edges.
All WindStorm™ CoolTech semi-custom boat covers are backed by an unbeatable 8-year warranty that includes a heavy-duty strap set, and a storage bag. WindStorm CoolTech has been proven to deliver outstanding long- lasting protection season after season.
NOW FEATURING NEW IMPROVED MATERIAL! AQUALON EDGE®
Aqualon Edge® is the next generation in multi-use, high-quality boat fabric. Powered by cutting-edge Perfecta Marine® technology, Aqualon Edge® fabric is 100% waterproof and offers unrivaled heat reduction, heat reflection, and UV resistance to keep surfaces and interior temperatures cooler.
Aqualon Edge® resists water, cracking, fading, mildew, rot, and UV rays. From bow to stern, Aqualon Edge® marine fabric offers unbeatable coverage and protection that will give boat owners peace of mind that their investment is being properly protected.
WINDSTORM COOLTECH SPECIFICATIONS
STRONG SEMI CUSTOM FIT

/ Trailerable
100% GENUINE AQUALON EDGE Fabric

Waterproof Material - Made with Perfecta Marine Technology

UV and Mildew Resistant
Reinforced Sewn-in Shock Cord for Custom-Like Fit

Precision Tailoring

Vented for Air Circulation
WINDSTORM COOLTECH INCLUDES
Free XT Pro Marine Straps (12)

Free Storage Bag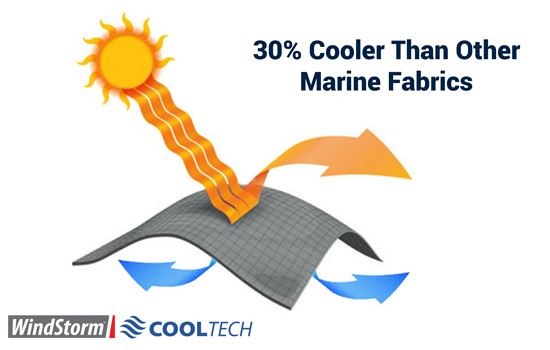 CARE AND CLEANING:
Keep dirt, leaves, and other debris from accumulating on the fabric surface. Washing down with a garden hose on a bright sunny day is recommended about once a month.

To remove dirt from either side of the material, use a soft brush and a mild soap solution (such as Ivory). Do not use bleach. Rinse thoroughly with clear water and let dry completely before storing or rolling. (If accidental tears occur, repair them as soon as possible.)

Do not store or roll up while wet. Be sure to clean and dry before storage. Mildew can grow during storage if moisture is present.

Avoid cleaning in a commercial car wash. Do not steam or pressure wash, if used for boat cover. Keep cover secure while trailering.
OUT OF STOCK
We're Sorry. The item you have selected is currently Out of Stock. Please make an alternate selection. If you need assistance please call 800-616-0599.
The item you have selected is currently Made To Order. Order will be changed into Made To Order.
CUSTOM PRODUCT
PLEASE NOTE: The item you selected is considered a custom product. As such, it is not eligible for a refund once the order has been placed.
If you understand and agree to this condition, and would like to continue with your purchase, click the "Agree" button below.
For assistance, please call 800.616.0599